IT skills shortage: ten tips for conflict-free offshoring
Instead of desperately looking for specialists in Germany who, for example, can further develop their own web shop, more and more companies are employing freelancers from abroad. However, this certainly harbors the potential for conflicts. SHOPMACHER Managing Director André Roitzsch knows which factors are important for successful cooperation.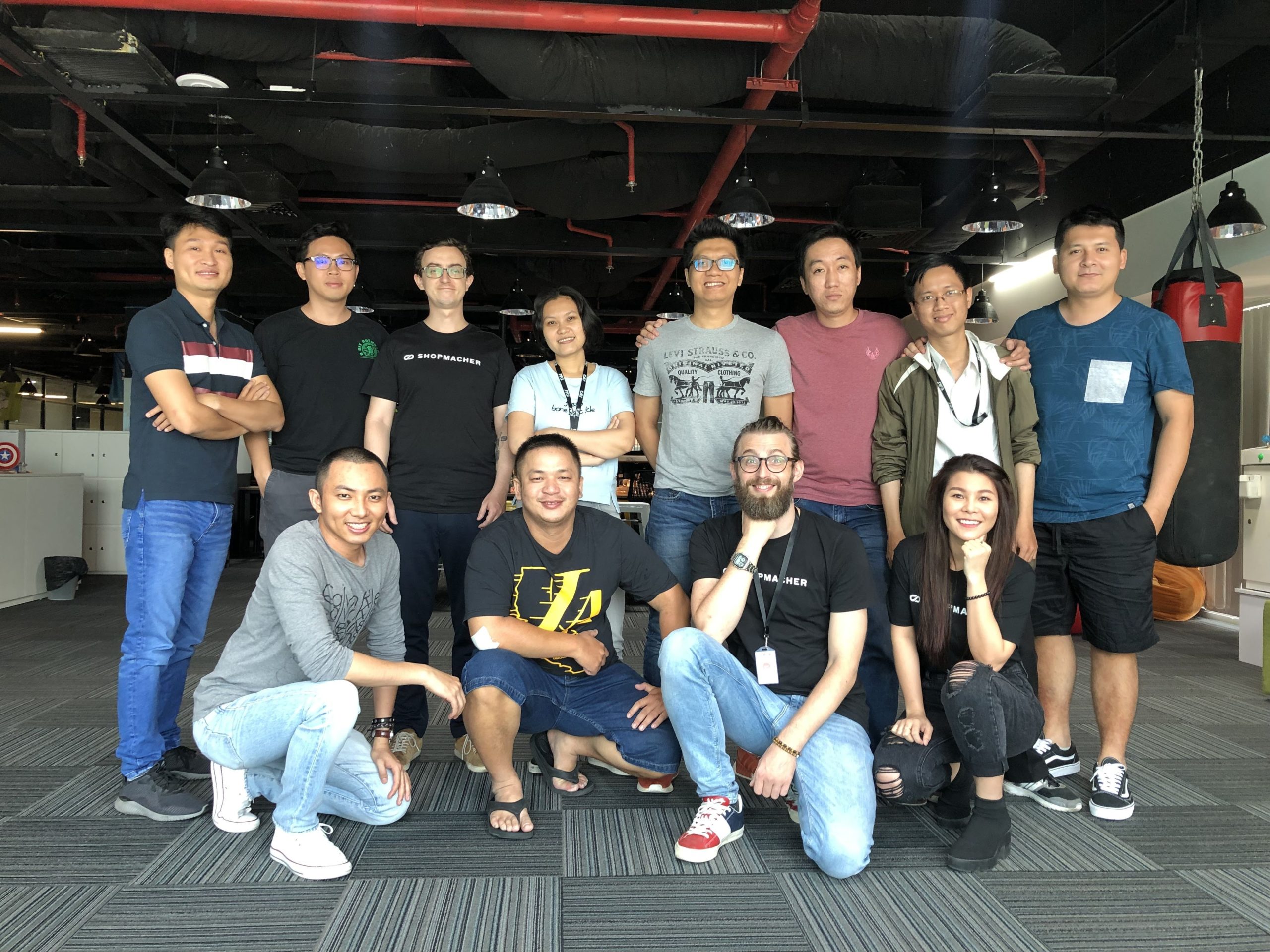 An analysis by the industry association Bitkom shows that there is a shortage of 96,000 IT experts in Germany. The corona pandemic and the subsequent digitization boom in Germany have exacerbated this trend even further. Almost two-thirds of the companies stated that there would be a shortage of IT specialists by the end of 2021. Just as many expect that the shortage of IT specialists will become even more acute in the future.
IT outsourcing can help to fill your own personnel gaps in IT. More and more companies are not only looking for freelancers in Germany, but also specifically recruit their programmers in countries such as Lithuania, India, Thailand, Vietnam or Cambodia. But the so-called off- or nearshoring also harbors risks. And the cooperation does not always keep what was agreed in the preliminary discussion.
The e-commerce agency SHOPMACHER from Gescher in Westphalia has gained a lot of experience with offshoring in recent years. The company has been successfully operating branches in Vietnam via NFQ.asia since 2016, the first in Ho Chi Minh City and the second in Da Nang. The approximately 20 employees develop projects for Shopware, commercetools and Frontastic on behalf of SHOPMACHER. SHOPMACHER Managing Director André Roitzsch has put together ten tips for good cooperation between German teams and remote partners abroad.
1. Outsourced developers are an integral part of the team
The physical distance between the client in Germany and the outsourced developer in Vietnam may be large, but he is still part of the team. It is important to properly integrate people into the existing team, to know their names and their idiosyncrasies and also to be open about their culture. In the future, not only Christmas will be celebrated, but also Lunar New Year – together and virtually!
2. In the beginning, less is more
In order for an offshoring or nearshoring project to be successful, companies initially only need a few, but very good employees, for example an excellent (project) manager and a very experienced developer on site, on whose judgment a company must rely. If that works, you can scale the team with other developers.
3. The German headquarters needs an offshoring team
On the German side, too, two operational top people should be entrusted with the "offshoring mission". For example, a technician and a consultant in Germany face their two counterparts at the offshoring location. As a tight-knit community, you will then expand the offshoring mission.
4. Remote is great, presence remains important
In order for team spirit to develop, it is important to travel to the offshoring location regularly, i.e. at least three to four times a year, and get to know the team better. Conversely, key players from abroad should also be invited to work in Germany – more rather than fewer at the beginning. In this way, the teams become familiar and fears of contact are reduced.
5. English becomes the official language
In order to avoid a two-tier society, all communication should be switched to English. This ensures that the offshoring colleagues not only receive selected information, but can also participate in the entire flow of information.
6. Not all technologies are suitable for offshoring
Not all shop systems that are popular in Germany are suitable for offshoring. It is better to start with encapsulated tasks in web technologies that are internationally standard, for example API-driven or with plug-ins and connectors.
7. Culture makes the difference
Many offshoring projects stumble over cultural peculiarities. Where the German developer quickly says "it doesn't work", the remote developer tends to say "no problem". You should know that both statements can be equally questioned. In particular, if the offshoring employees see themselves more as a service provider for a customer and not as an employee of an employer, the colleagues there must be encouraged to question things critically.
8. See advantages in supposed disadvantages
The time difference with the Far East brings with it the supposed disadvantage that common communication time is limited to the morning. However, it also enables the sensible separation of concentrated communication times and concentrated silent work at both locations. In addition, 80 percent of a 24/7 service can be covered by office hours for customers.
9. Intercontinental teams instead of location teams
The sense of togetherness is also encouraged when there isn't "they" from abroad and "us" in Germany. It is therefore advisable not to separate the teams, but rather to mix them in a targeted manner. Ideally, the intercontinental teams should always consist of at least two people from the home market and two people from abroad, so that they can exchange ideas quickly if necessary. Without the serious will to restructure the company and give the teams time to get to know and accept their culture and mindsets, outsourcing will not work.
10. Don't think in terms of money, but in terms of availability
Many companies are interested in offshoring because they believe they can save on developer costs. However, this is a misconception. In Lithuania, for example, the wage level is often higher than in Germany due to the many American companies that award projects there. That's why companies should approach their offshoring strategy with an attitude: The biggest advantage offshoring offers is not lower hourly rates, but available developers.