How an online flagship store serves retail partners and end customers at the same time
For more than 60 years, the name ter Hürne in Südlohn in the idyllic Münsterland near the Dutch border has stood for a family business with a long tradition in wood. Today, the name ter Hürne is synonymous with fascinating, high-quality floor, wall and ceiling products. In a Westphalian cooperation, the Shopmacher, specialists in the digitization of B2B sales structures based in Gescher, ter Hürne, will support and advise on the transformation of sales channels, in particular to professional buyers.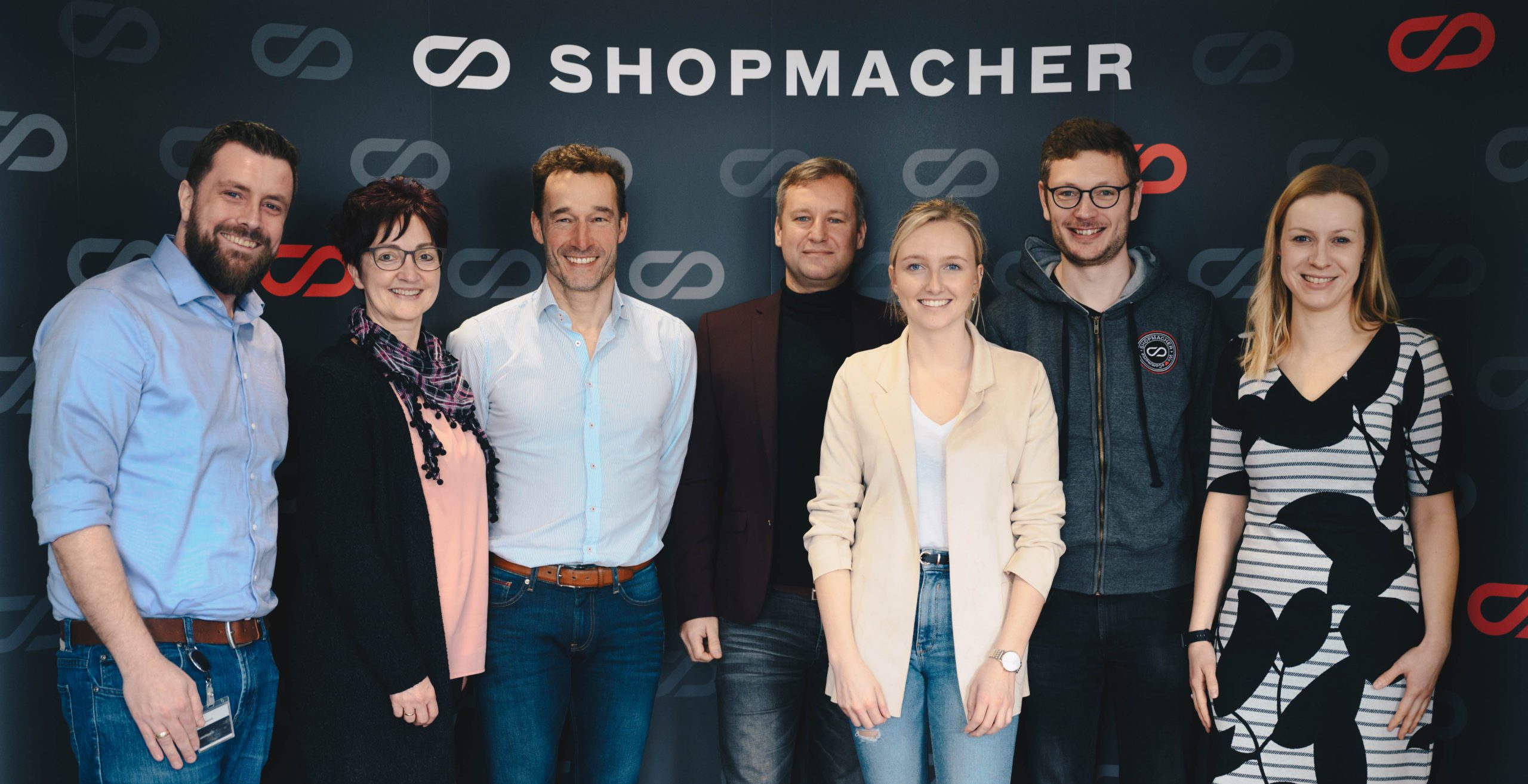 In 1959, the carpenter Otger ter Hürne founded his craft business in Südlohn in Münsterland, near the Dutch border. To begin with, he and his small team made door frames. Over the decades, more and more products for the living area were added, above all panels for walls and ceilings as well as solid wood parquet. ter Hürne is now one of the leading manufacturers in the design, production and sale of floors made of wood and other materials. The company now employs around 250 people.
When ter Hürne began to significantly digitize its sales processes, the company quickly came to the conclusion that there were massive weaknesses when it came to product information. Because the old online presence was also difficult to maintain, the management made a decision: they wanted to build an e-commerce platform that would act as the central channel of a digital ecosystem and advance the digitization of marketing and sales processes. B2B trading partners and B2C end customers should be served equally well with digital content and services. The presence is intended to support trading partners in obtaining information by providing media assets such as product images, descriptions or technical data sheets. And B2C end customers should be optimally served along their customer journey and should be able to obtain comprehensive information about the brand in their roles as builder, renovator, do-it-yourselfer or craftsman.
Even if no e-commerce functionalities were initially planned for the platform, ter Hürne decided on Shopware 6 Professional Edition for the relaunch with a view to the future. Within six months, a platform was implemented that currently presents around 900 articles in over 11 product lines, which in turn are divided into further categories. Retail partners and customers can find out more about the manufacturer's product range via interactive and exciting features such as the floor finder, the room studio or new themed worlds. However, if a customer wants to buy a floor covering, he is forwarded to specialist dealers in his area.
One challenge in implementing the platform was the different variants and parameters of the individual floor coverings. For example, the design vinyl floors vary in the same decor in some series not only in different lengths, widths and thicknesses, but also in a different type of material structure. Visualizing this clearly for the user was a challenge in UX design.
"With our Internet platform, we are creating a central channel through which we can offer new digital content and services," said Kay Skowronnek, marketing manager at ter Hürne, in praise of the project's outcome. "The aim is to offer consumers a consistent experience along the customer journey. The same applies to our distribution partners."
In the current year, the B2B portal for trading partners will be widely used. ter Hürne then offers all dealer-relevant processes digitally. Partners of the company can, for example, place orders online or use the picture service. Further functions and services as well as expansion into export markets are planned.
B2B showroom for high-quality floors
Consulting system architecture
Technical conception & requirements management
UX and design conception
Implementation frontend and backend
International roll out
Technical support since launch
Shop system: Shopware 6 Professional
ERP: AS400
PIM: PIM9
CRM: Salesforce
Media management: meleven
floor finder
space studio