Shopmacher expand their team
New addition to the Shopmacher: Laura Wolff (32) and Adrian Gajda (39) are hired as Agile Project Managers at Germany's leading specialist agency for the KPI-driven further development of digital trade channels.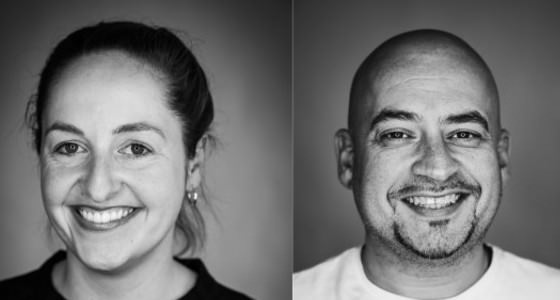 Laura Wolff and Adrian Gajda are new on board as Agile Project Managers.
Laura Wolff comes to Shopmacher from She Business and brings with her experience as a project manager for brand and product management for digital markets in the fashion and lifestyle sector. The graduate industrial engineer for mechanical engineering and management will use her experience to drive process optimization in customer service and service quality in addition to operational customer support at the Shopmacher. "The strictly KPI-driven approach of the Shopmacher was a decisive aspect for my change," says the engineer. "I
I'm looking forward to finally being able to use my experience in the field of digitization together with my know-how in process design."
The digital native Adrian Gajda with a bachelor's degree in media management and an MBA in marketing from the University of Wales most recently worked on the sunny island of Mallorca. There he spent two and a half years building a web portal for a luxury real estate agent. Before that, as Senior Project Manager at TWT Reality Bytes in Cologne, he was responsible for partner acquisition and project management and, as Head of International Affairs, launched the Polish branch of Sunzinet AG in Gdansk.
With the Shopmacher, Gajda is now supposed to take care of two selected major customers. "I love the agency world because you can immerse yourself in many different worlds," says the 39-year-old. "That's exactly what I enjoy." Born in Poland, he only spent the first few weeks in Gescher to get to know the processes and the team. He can fulfill his future tasks independently of the company headquarters. "We are very pleased to have Laura Wolff and Adrian Gajda on board," emphasizes Shopmacher CEO André Roitzsch. "As a trained engineer, Laura complements our approach with an interesting and really relevant perspective and Adrian fits perfectly into our team with his longstanding IT reputation, entrepreneurial thinking and project know-how."
Do you also want to become a Shopmacher? Let's go!