SHOPMACHER receives German Web Award 2021
Best of the best 2021 – With more than 2,000 applications submitted for the 2021 awards, the German Web Awards are the most important award for web and online agencies for the entire DACH region. SHOPMACHER was awarded as the best agency 2021.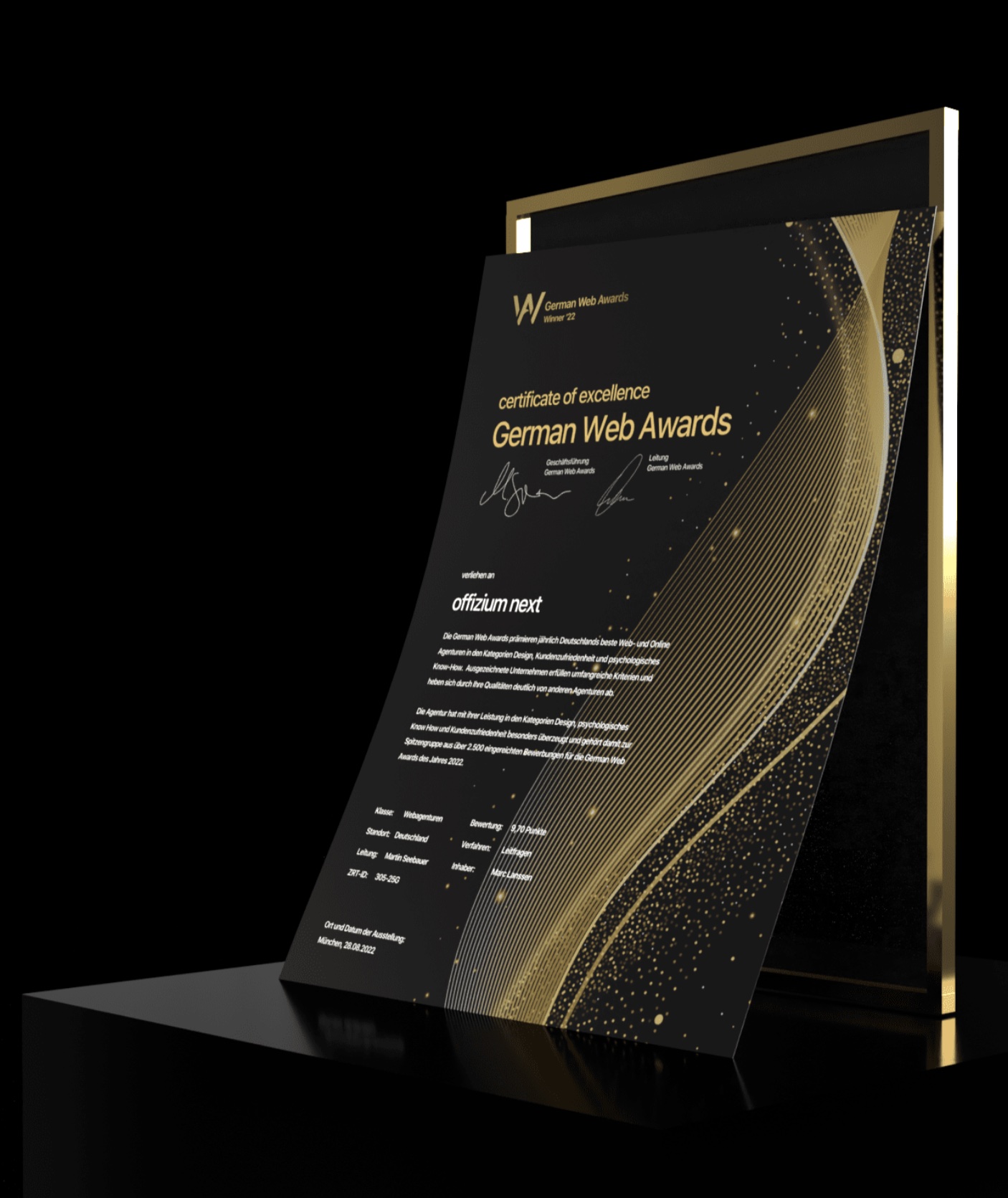 Germany's 50 best web and online agencies of 2021 have been announced! With an overall rating of 9.80 out of 10 possible points, the SHOPMACHER achieved the best result of all 2,000 participating agencies. Despite its approximately 70 employees, the eCommerce agency founded in 2005 always works according to the credo: quality instead of quantity. The Shopmacher are currently only looking after around 20 customers. Borussia Dortmund, Collonil and Osram, among others, trust this customer-focused approach. The agency met all the criteria with top marks and clearly set itself apart from the competition with its performance at this year's awards.
With around 2,000 submissions, a renewed increase in German-speaking participants was recorded. The jury worked correspondingly hard to select the outstanding submissions. For the German Web Awards 2022, agencies and projects submitted will no longer be evaluated using the classic jury evaluation, but according to the key question principle.