SHOPMACHER is one of the most family-friendly employers
For the seventh time, freundin and the employer rating platform kununu have awarded the "Most family-friendly employers" seal. The company SHOPMACHER eCommerce GmbH & Co. KG is ranked 11th in the industry Marketing / Advertising / PR!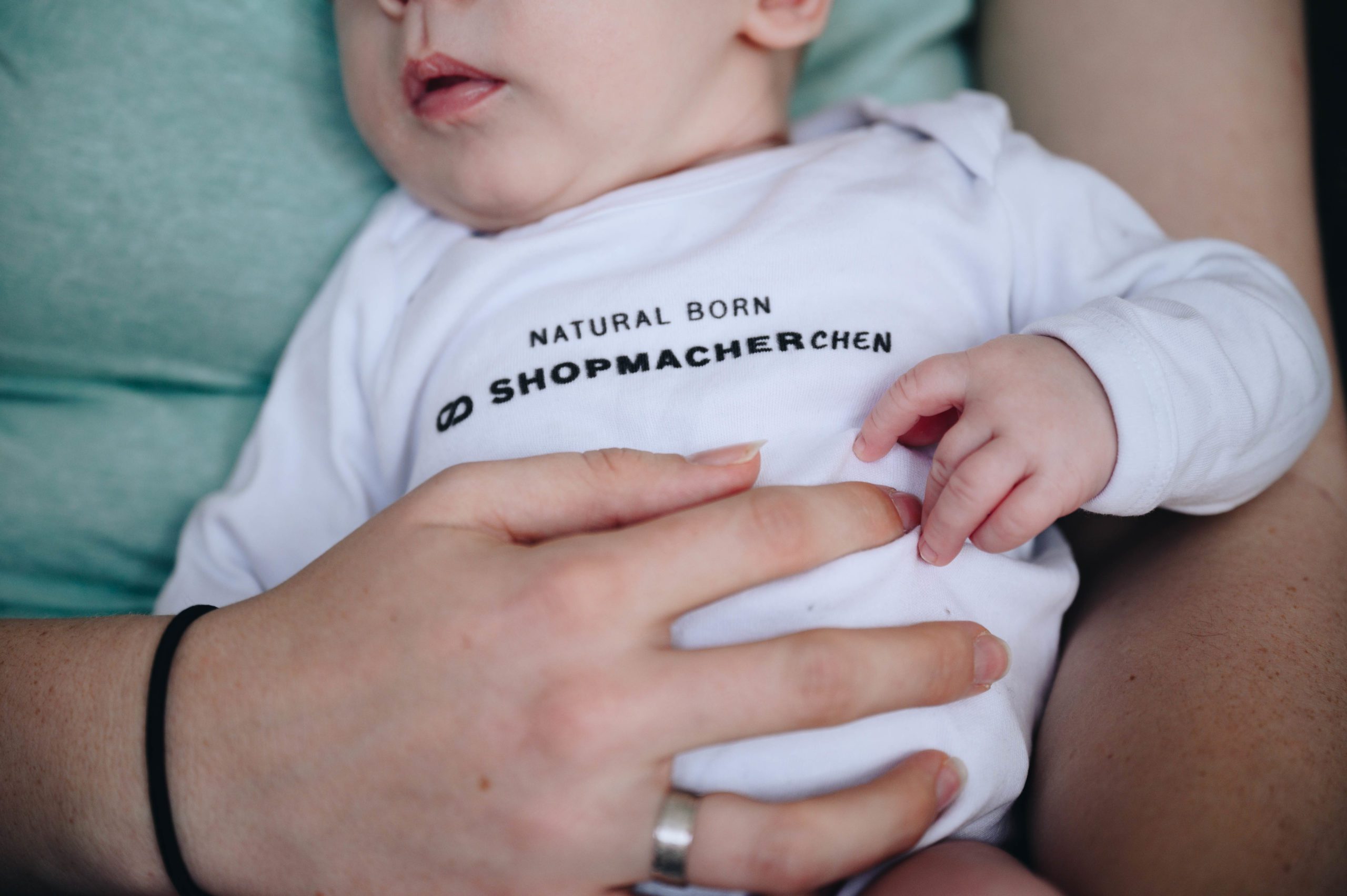 SHOPMACHER employees receive, among other things, a romper suit for the birth of their child.
This year, the freundin media brand and the employer rating platform kununu again honored the compatibility of family and career, a good work-life balance, feel-good factors, and equal career opportunities among employers.
"When choosing their employer, the compatibility of family and career is at the forefront for many employees. freundin honors particularly family-friendly companies by awarding the seal, thus providing readers with guidance in today's job market," says freundin editor-in-chief Anke Helle. Editor-in-chief Mateja Mögel adds: "Particularly in this day and age, family-friendliness is an important value for employers in order to survive successfully even in crisis situations. For the award-winning companies, it testifies to a great appreciation of their employees and a responsible approach to them."
Yenia Zaba, Director Global Communications & Brand at kununu, explains: "The important thing here is that family friendliness ultimately means more than home offices and flexible working hours. Family friendliness is more complex. It also manifests itself in companies creating individual solutions to meet the needs of their employees – for example, by addressing the difficult situation of single parents or supporting employees who care for relatives."
In total, more than 2 million evaluations of 175,000 companies in Germany and Austria were included in this year's study, on the basis of which the ranking was compiled. Each of these companies, for which at least one review has been received since January 1, 2022, and which meets the minimum number of 50 reviews on kununu.com, had a chance to be included in the ranking. In addition to the working atmosphere, work-life balance, salary and equal opportunities, current and former employees from all work groups, sectors and career levels primarily rated family-friendly offerings such as flexible working hours, the option of working from home, childcare and company pension schemes. Other assessment criteria were supervisor behavior and career/continuing education.