10 tips for digital pioneers
André Roitzsch, CEO of the SHOPMACHER agency, sees a new era of seduction approaching. Like in the 1920s. What does this mean for digital pioneers?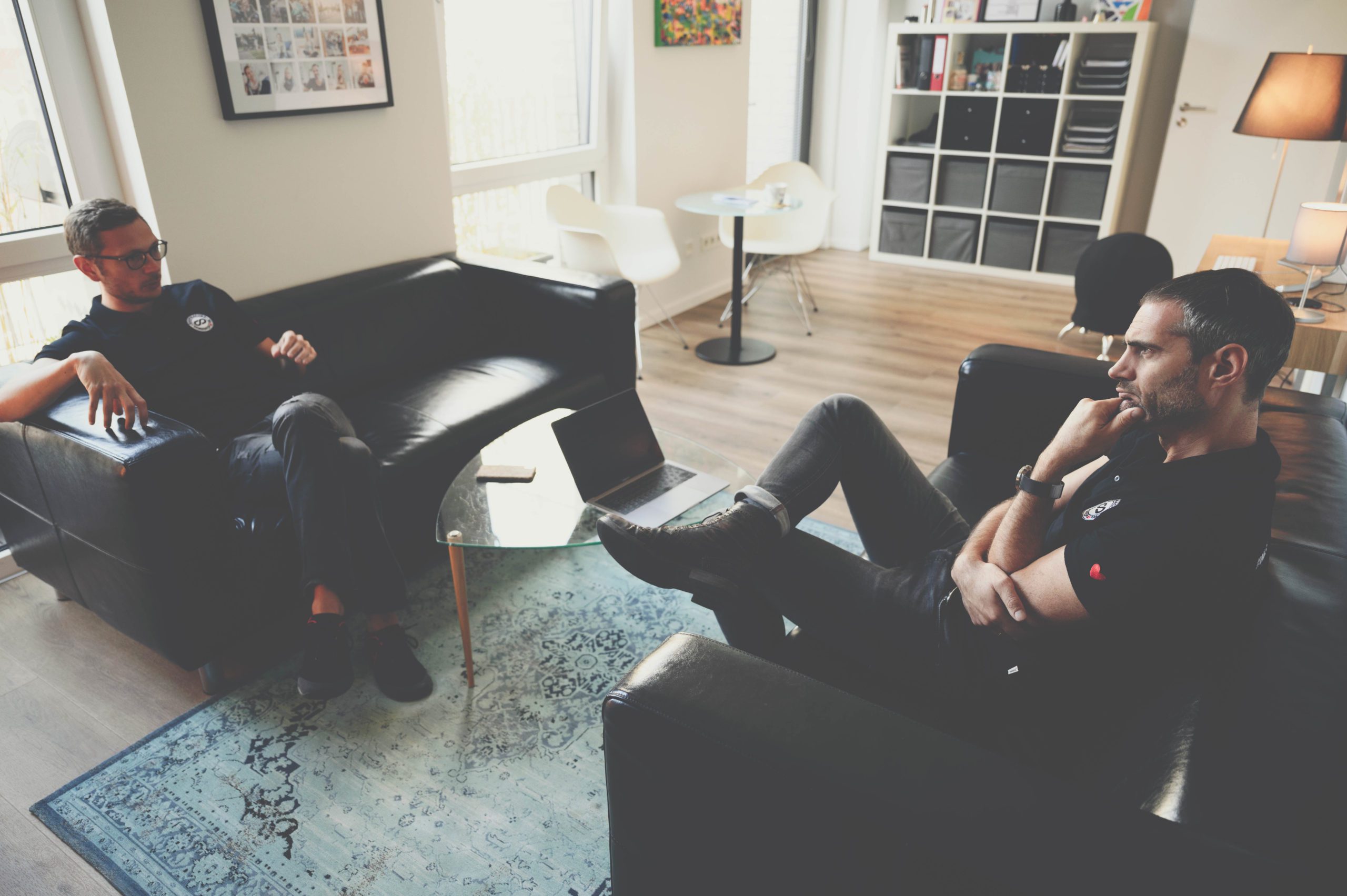 André Roitzsch doesn't mince his words. Only those who remain agile survive.
The 1920s are considered the decade of seduction. Even after 100 years, they are remembered as the Golden 20s and are currently experiencing a renaissance. TV productions like Babylon Berlin become street sweepers, and the longing for revealing seduction seems great. Now the next maybe golden 20s are just around the corner. What does that actually mean for digital pioneers? Here are ten trends.
Regardless of calendar pages, accelerated technological developments will continue to move the market incessantly. And if you want to survive here, you have to develop a correspondingly adaptable culture. Here's how things connect from the angles of technology, market needs, and commerce culture:
Mobile first? Mobile only? Watch Commerce? voice commerce? This is – with all due respect – all bullshit! Anyone who still thinks of customer experience in relation to a specific device thinks analogously, even if it happens to be a digital device on which the purchase is to be made. Will there still be online shops in ten years? Or do we all only buy via Alexa? It doesn't really matter – we will develop solutions for customers, not solutions for devices.
The requirements of competitive retailers have to change at ever shorter intervals. We don't know what we will need in three years, what will be possible then, and what could then help to convince customers. We all need technology that can be poured like a liquid into wildly different shapes. Technology must enable, not limit. Monolithic shop software that is installed and customized cannot meet this requirement by definition. API-based systems will completely dominate the market in ten years. This applies to both the frontend and the backend. We will no longer use software, we will network microservices.
OK, you've all read that. It's also true! Machines will buy from machines. Machines become customers. If a washing machine orders its powder itself, this opens up completely new opportunities for customer acquisition and customer loyalty.
Downtown is everywhere and online shop is everywhere too. Shopping is everywhere. And anytime. That is possible. That's why it's used. And everything else no longer. If you are not everywhere, you will no longer be used. But fortunately there is technology that makes it possible – see above.
Activate – Attract – Achieve – of course there will continue to be specialists who are particularly good at overcoming certain challenges in the digital world. Specialization will even increase. At the same time, however, it will no longer be enough to just keep an eye on the edge of your own nose. In commerce, customers must first be attracted to a platform (Activate), they must be bound there (Attract) and they should convert (Achieve). I can specialize in one of these tasks – and yet I will only be successful if I make sure that the other two are also excellently solved. "Triple AAA" stands for the increasing trend that digital business can only be successful when viewed in a larger context.
Everyone knows that the chances of success for new online shoe retailers are about as great as those of a tanning salon on Mallorca – as long as they don't occupy an exciting niche. And of course this also applies to many other sectors. But it goes further: consolidation is inevitable and ubiquitous; the gold rush days are over. For online shops.
But not for countless varieties of digitally processed transactions. Commerce itself will migrate directly and completely to the cloud, online shops or brick-and-mortar stores will simply be different types of showrooms through which customers can access goods and make purchases. It's not primarily about improving online stores, it's about improving competitive opportunities through the next incredibly convenient digital service.
Real innovation as a result of R&D in commerce is complex and expensive. Only the big players actually have the means to do this. And with the widespread "Copy Amazon" principle, medium-sized companies are always a step behind the market leaders. The principle of impulse response will prevail here. It describes the adaptation of ideas that have already been successfully introduced in foreign special industries for your own industry. The principle is simple, the practical benefit is obvious: I gain a competitive advantage in my industry by being the first to introduce an "innovation" that has already proven itself in other industries. In this way, the risk and effort involved in innovation remain low, while the benefit remains high. Those who act in this way will be ahead of the pack in their segment.
A project plan for an 800 PT project to dynamize the IT infrastructure? Specification and budgeting of a service whose implementation should start in six months? Because the budgets for it are already being fixed today? I'm laughing my ass off! Traditional companies that cannot adapt their proven organizational form to market and technological developments will survive until their reserves are exhausted. But that won't take ten years. And then it's not enough that the colleagues in IT now also do dailies and sprints.
The principle of CommerceThinking applies to integrators. You don't have to see yourself as a technician, but as a seller. You don't build technologies, you help your customers (through technologies) to do business. If that doesn't work out, but it wasn't your fault, then that's exactly as bad as if it were you. Because the customer then does worse business. In the worst case, the customer dies and it's not your fault. Great – conscience calmed, but the customer is gone!
You can have the best ideas, the best concepts, the best methods and processes. But you also need the digital minds to implement this for you! Otherwise it won't work. Maybe you can buy these people with money. But you can't bind them with money. And then there is a risk of brain drain. If you still want to be successful in ten years, you have to be a highly attractive employer for techies. The almost proverbial fruit basket and table football in the meeting room will not be enough. Benefits are increasingly being aligned with the respective individual reality of the employee's life, the perceived meaningfulness of the professional activity will increasingly come into focus and make the difference.