André Roitzsch on the fire letter from the HDE
The fire letter sent to Federal Minister Horst Seehofer by the German Retail Association (HDE) generated a great deal of media coverage. André Roitzsch, digital pioneer and CEO of Shopmacher E-Commerce GmbH & Co. KG, is of the opinion that the HDE names legitimate demands on politicians, but has clearly missed the mark and largely ignores the real challenges for retailers.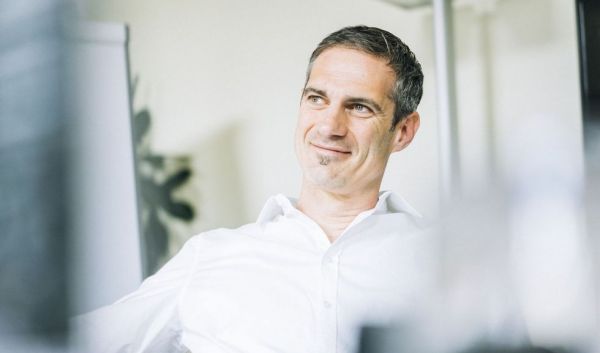 SHOPMACHER CEO and digital pioneer André Roitzsch on the fire letter of the HDE
FALLING FAR DOWN – FINALLY REALIZE THE DIGITALIZATION OF RETAIL AS AN OPPORTUNITY!
"The more than sluggish expansion of the infrastructure in Germany, which the HDE rightly complained about, is of course a huge annoyance and a stumbling block for trade. This applies equally to stationary and internet-based trade.
However, it is clearly not enough to attribute the difficulties of retailers in our city centers solely to infrastructural deficits. The digitization of trade is not a threat, but an opportunity. Those who recognize and grasp them will have competitive advantages. Those who miss it will fall further behind in the battle for market share. From what I've found, many retailers just haven't realized what phase is.
The distinction between "traditional trade" and "digital trade" alone points to a traditional understanding. There is only trade. A smart retailer will try to differentiate itself from the competition with special services. Just like 100 years ago. Today, the possibilities of digitization offer countless opportunities to do this and even to break down and redefine value chains. Some do that – and thus overtake those who have no ideas. They are simply pushed aside. Like 100 years ago. I think successful trading will always need a digital basis. Retail itself has long been a digital business – no matter where it takes place.
Retailers usually keep suppliers, inventory and customers in databases. So digital. The only question is how and where the customer can inspect the goods, pay for them and how he receives them. Seen in this way, the former brick-and-mortar store is nothing more than a showroom. A way to pay for and receive goods. But that can also be done differently: at the front door, in the online shop, at the flea market – or wherever someone thinks they can find potential buyers.
The exciting question is: How can I best present this process for my goods and my customers … or what is wrong with selling and what possibilities are there to do it better?
Why is my new suit at the men's outfitter still being sent to the checkout in the elevator after I've chosen it? I would rather pay it directly to the seller who advised me!
Why do I have to wait for the waiter in a full restaurant when I want to leave? I'd rather pay automatically when I leave!
Why do I have to bring my desired configuration back to the car dealer as a PDF, where he then enters it again into his system in a 30-minute session? I don't want to sit there uselessly for so long!
The answer: Because these traders operate in separate worlds. Others will organize it differently. With the help of digital services. Very soon. And that is an advantage that customers no longer want to do without. Very easily.
Of course, one can complain that the digital infrastructure for such services has to be better for it to work at all. And you can demand that from politicians.
But I doubt that everyone who is calling for it so loudly today actually already has the concepts in their drawers to gain a real competitive advantage with the much-vaunted infrastructure. In many cases, the opportunities that already exist with the existing infrastructure are by far not being used. There is still a lot of work ahead of the dealers."