Cooperation for more biodiversity
Thanks to a cooperation between the BGM Forum, the d.velop campus and Shopmacher, three bee colonies are now moving into a wildflower meadow specially laid out on the campus. The project is supervised by an experienced beekeeper. In the future, the location will be used as a summer quarters for the three bee colonies that will produce the campus honey there. Where and when the honey will be available will be published here soon.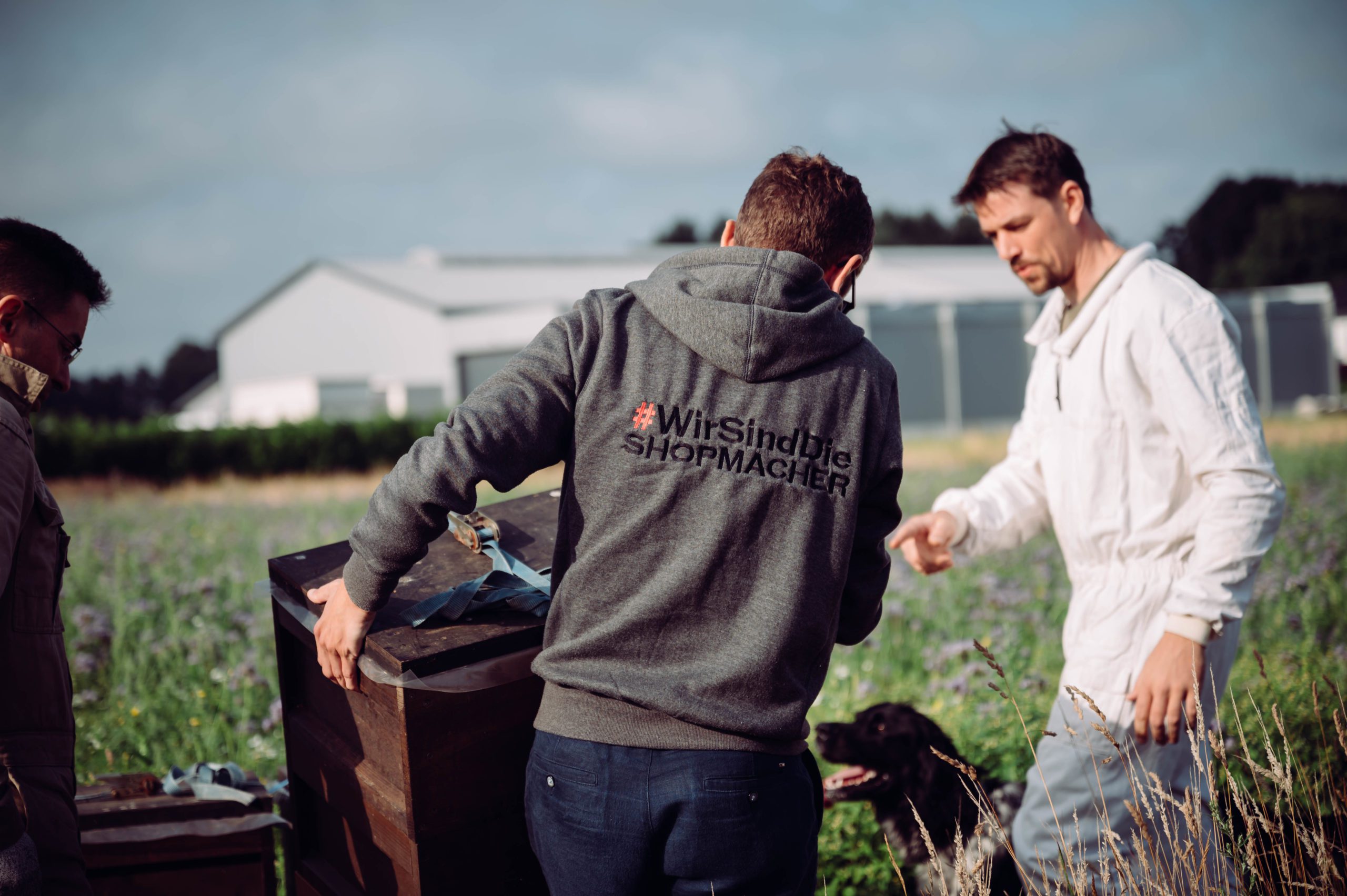 The bee colonies arrive at their location.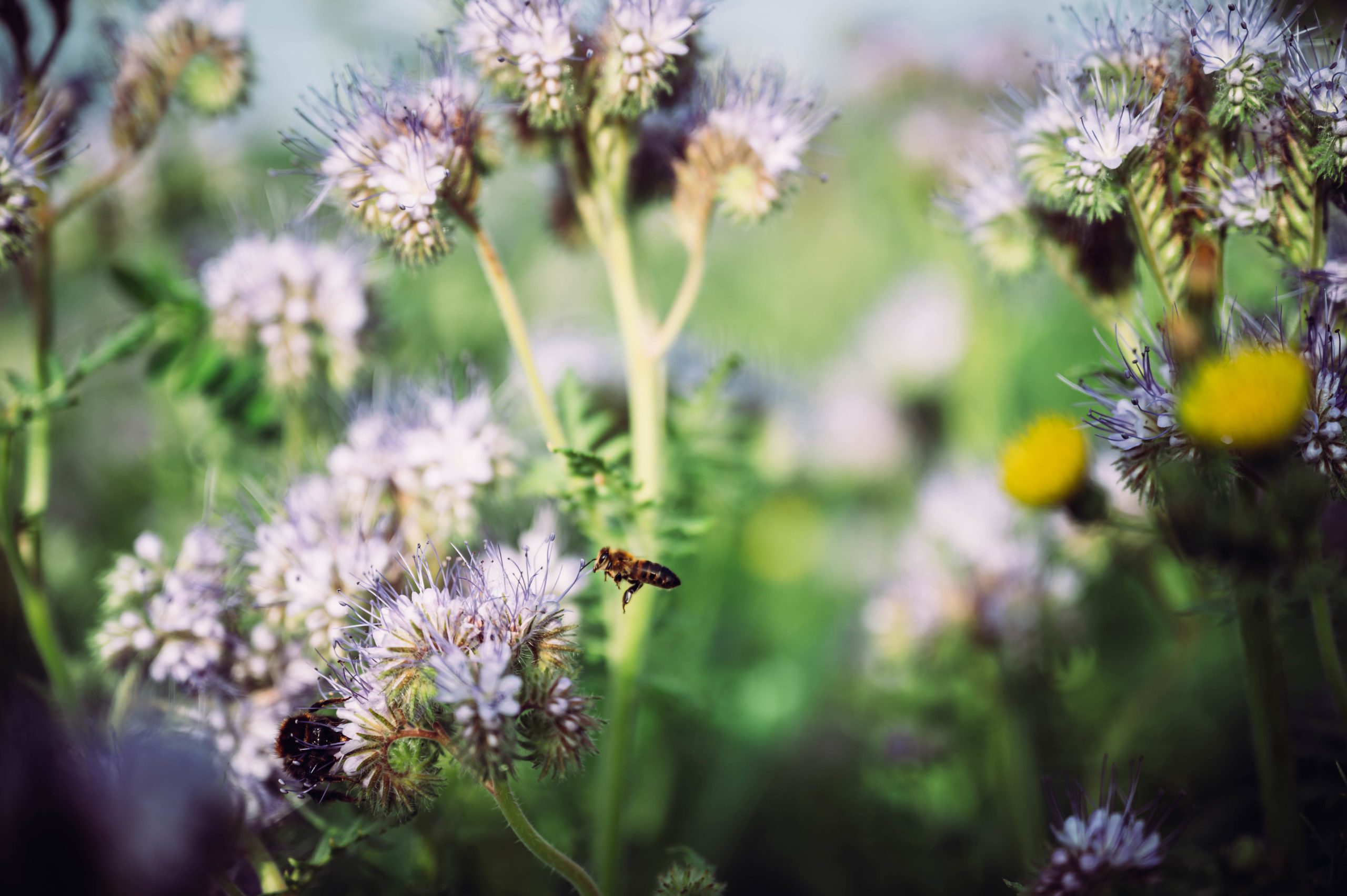 Bumblebees are just as happy about the wildflower meadow.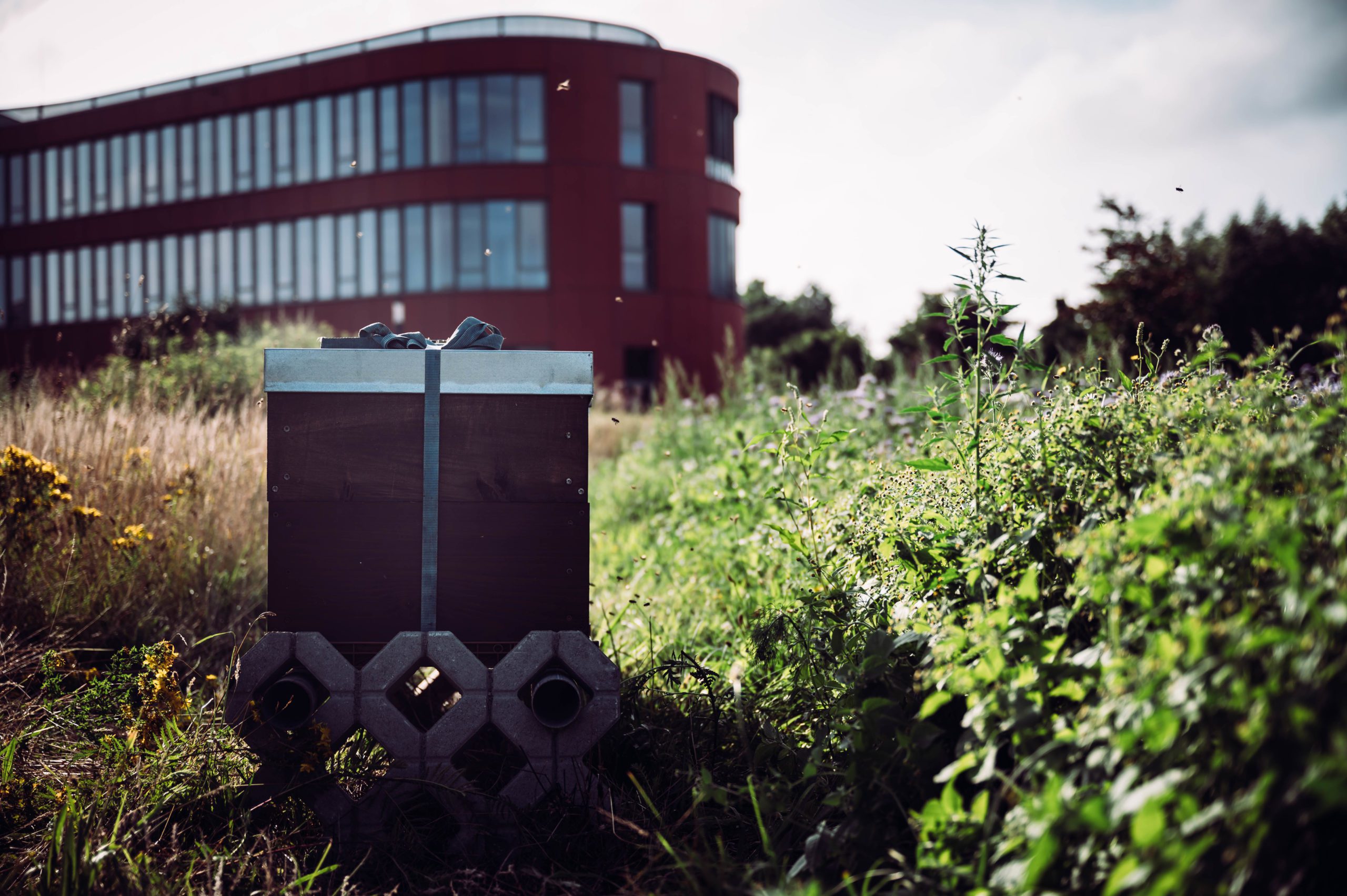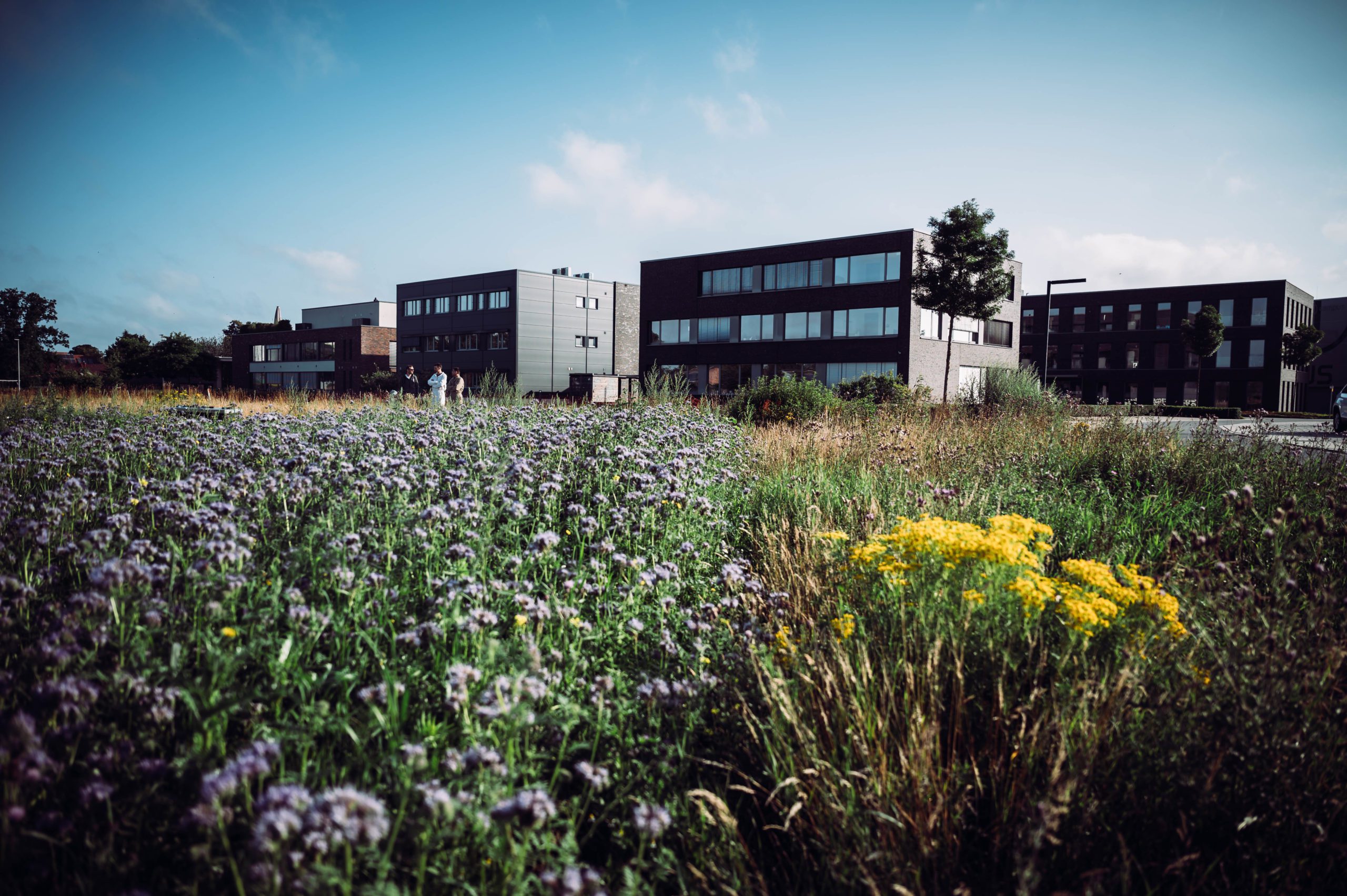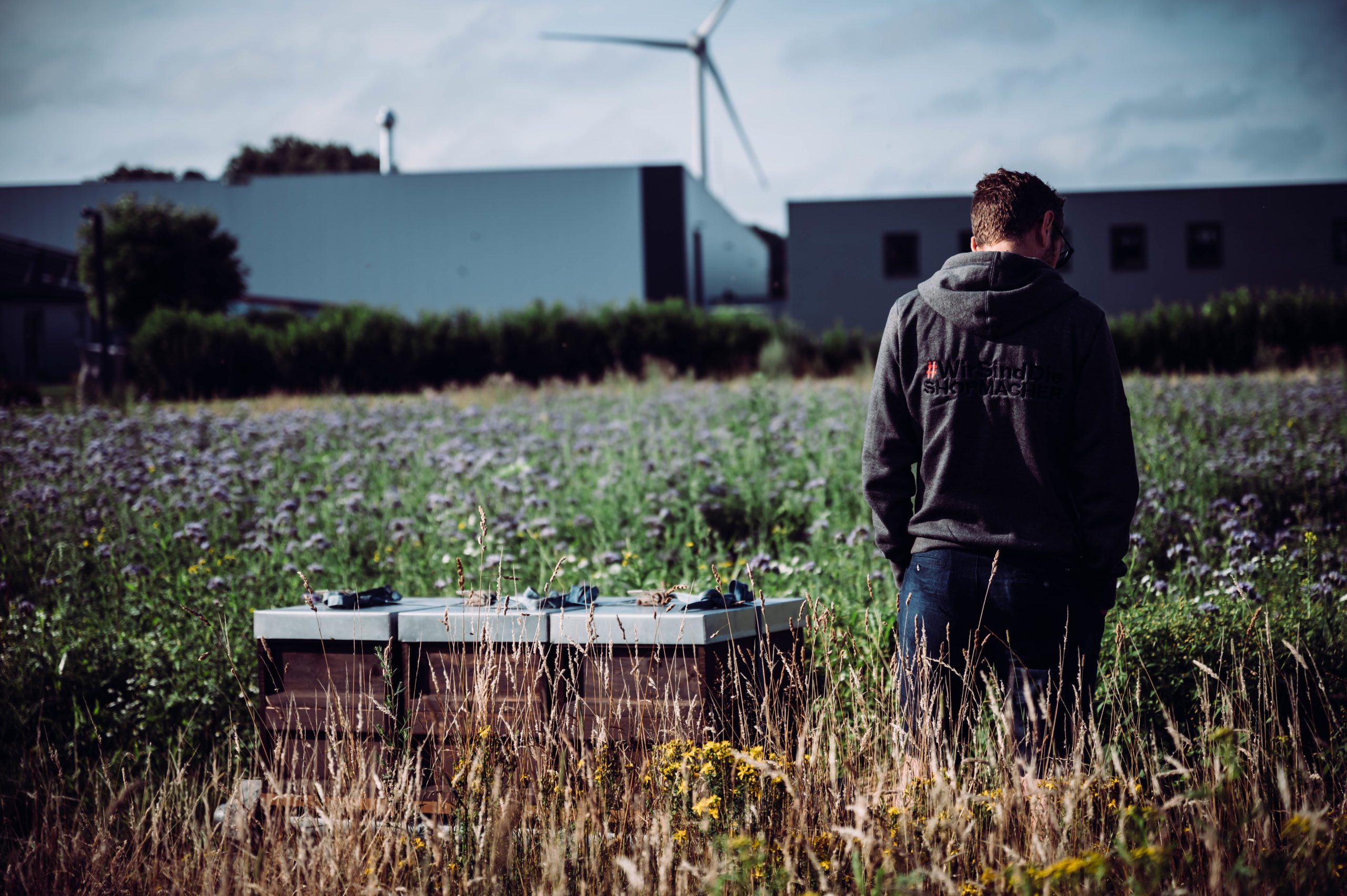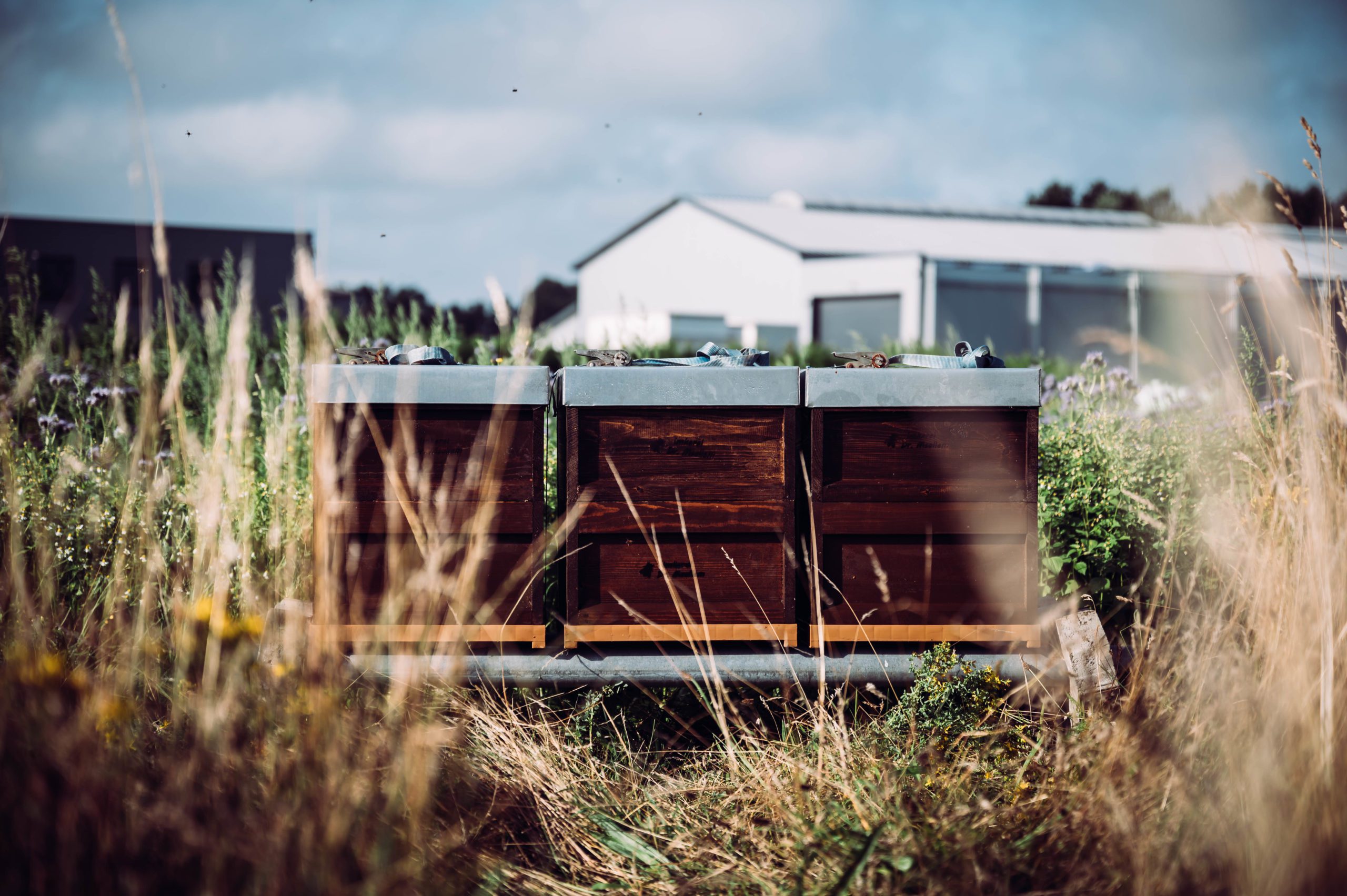 The bees are already flying.