The digital furniture weeks already exist before the MOW
The e-commerce agency SHOPMACHER is dedicating the "Digital Furniture Weeks" to the furniture industry in the run-up to the MOW. The aim is to provide furniture retailers and manufacturers with online advice on changing digital topics for four weeks in the run-up to the trade fair.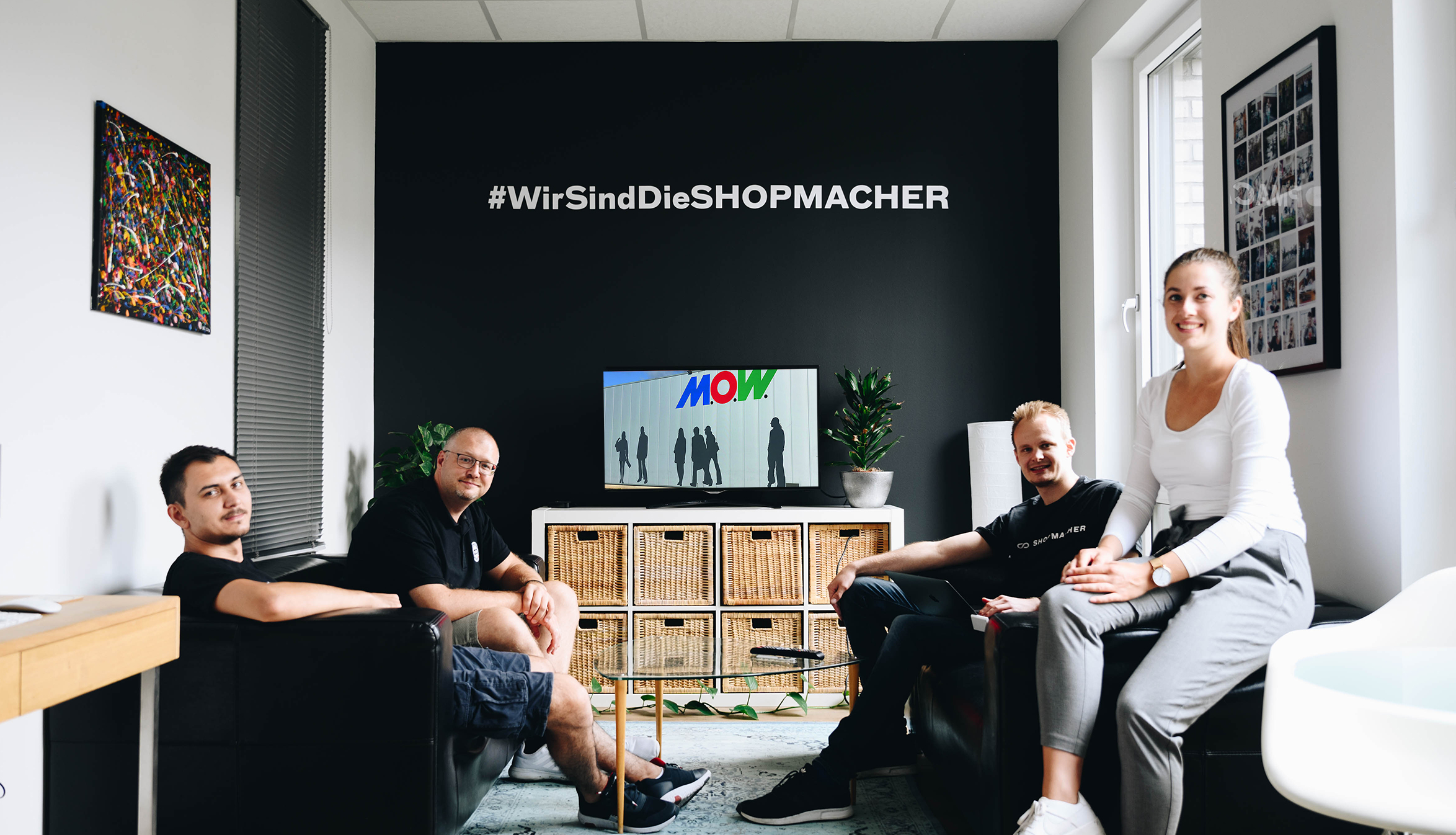 Shopmacher are looking forward to the MOW.
The e-commerce agency SHOPMACHER will be present at the new 360GradPlaza from September 19th to 23rd as part of the MOW. In spring 2021, the company surveyed selected furniture retailers and manufacturers in order to find out in advance where the industry sees the greatest challenges in terms of digitization.
"In the context of the survey, a few subject areas emerged in which the industry still sees a need for optimization," explains SHOPMACHER Managing Director André Roitzsch. "KPI measurement, product data management and VR/AR applications for a better shopping experience in online furniture retail. We want to devote special attention to these topics at the MOW." The results of the survey itself will also be presented in detail at the trade fair.
However, the Shopmacher's range of advice starts even before the MOW, because the agency announced the digital furniture weeks from August 18th. Whitepapers and checklists on the respective topics are published every week.
The theme weeks in detail:
KPI and success factors for digitally accelerated furniture retail
Product data management for furniture manufacturers and retailers
VR/AR for a better customer experience in online furniture retail
Obstacles in the online furniture trade (presentation of the study results)
The Shopmacher from Gescher are one of the leading German special agencies for enterprise e-commerce. In recent years, the trade experts have gained increasing experience in the digitization of the furniture industry. The e-commerce professionals have successfully digitized the furniture stores Schaffrath and Knuffmann and implemented them for both B2C online shops. The multi-channel digital approach of the Dutch furniture manufacturer Habufa with the interior brand "Cocomaison" and the associated online shop comes from the Shopmacher, as does the multi-award-winning online shop of Matratzen Concord or the new platform from Gartenmoebel.de, one of the top-selling online ones -Furniture dealers in Germany. And the B2B portal of ter Hürne, one of the leading manufacturers of very high-quality parquet flooring, was also developed by the shop makers and ensures leaner processes, especially when exporting to the Asian market.
Dealers and manufacturers who are still looking for the right strategy when it comes to online furniture trading can also arrange a non-binding consultation appointment at the MOW from September 19th to 23rd in Bad Salzuflen. SHOPMACHER will be there with a stand at the 360GradPlaza Hall 12, booth 21 represent.