koffer24 with a modernized shop online
Fit for the future after platform refactoring by SHOPMACHER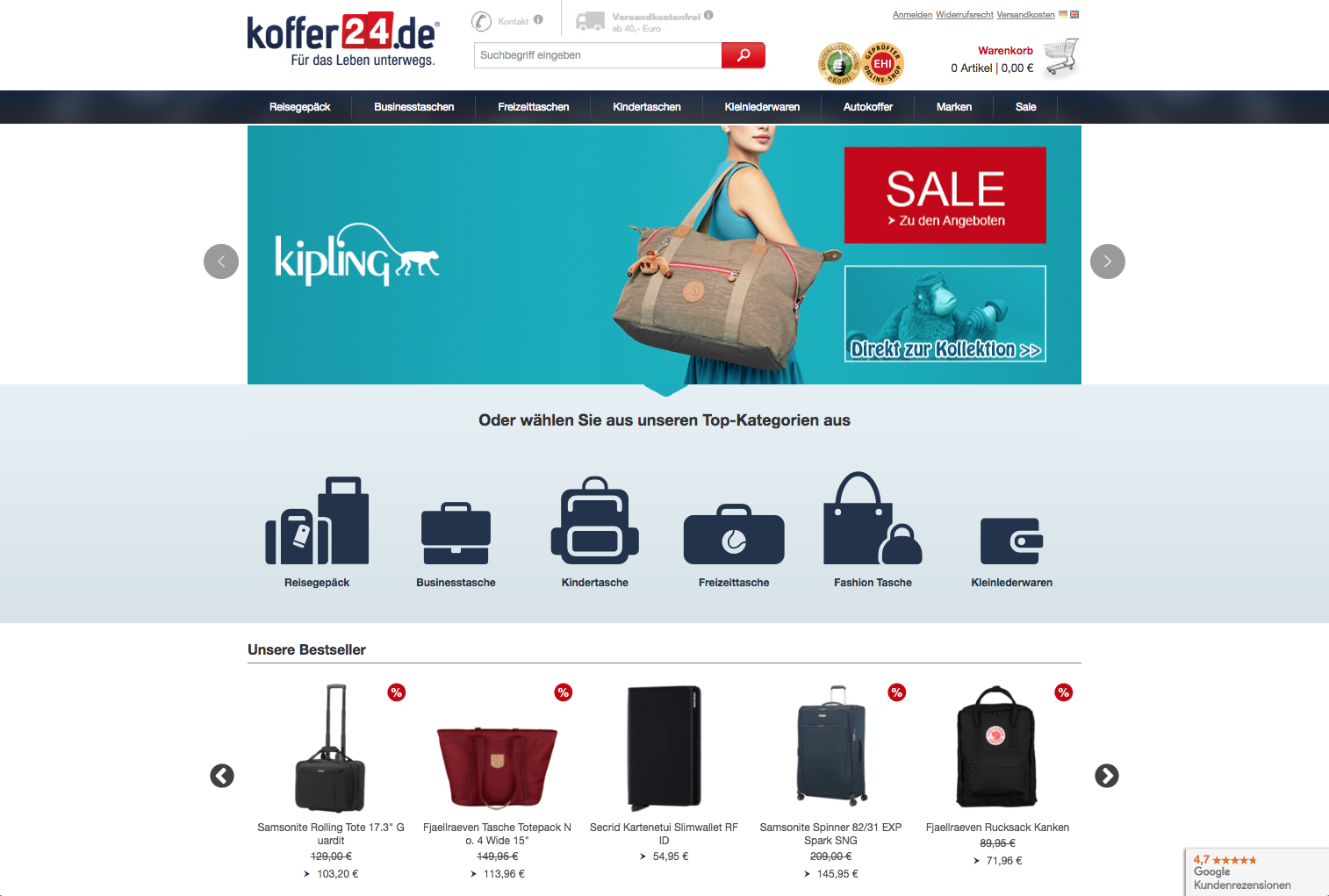 The technological basis of koffer24.de has been updated.
koffer24 had its e-commerce platform refactored by SHOPMACHER's e-commerce specialists and is now online with a modernized and future-proof shop for its customers. The koffer24.de platform is an offer from koffer24 GmbH, which belongs to Leder-Stoll OHG in Frankfurt am Main and has been selling suitcases, bags and satchels online since 1998.
"Our successful online shop needed a new technological basis in order to be prepared for the rapidly changing current and future customer requirements in our business," says Managing Director Dr. Joachim Stoll. "The SHOPMACHER team implemented this task as planned. With our new online shop, we are now in a very good technological position to be able to react to current trends flexibly, quickly and in a customer-friendly manner at any time."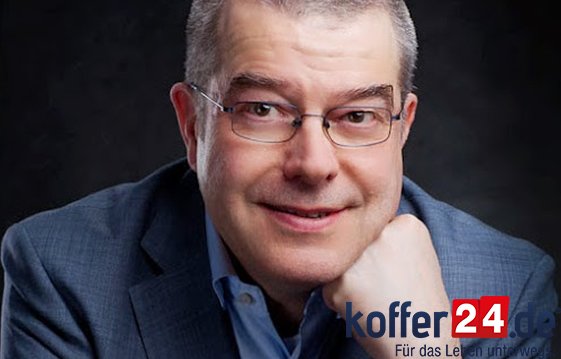 Dr Joachim Stoll relies on the expertise of the SHOPMACHER for the modernization of koffer24.de.
The focus of the refactoring project was to migrate the koffer24 web shop to the latest version of the underlying cloud-based Commercetools platform with an API-first approach. After laying the technological foundation stone, the SHOPMACHERs are commissioned in the next project step to redesign the front end of the platform, i.e. the online face of koffer24 to customers.
"With the platform refactoring that has now been completed, the technological prerequisites have been created so that koffer24 can now make the currently required adjustments to the shop very easily in accordance with the SHOPMACHER philosophy of continuous development of sales-oriented enterprise platforms," says Felix Gaksch, Chief Customer Officer at Shopmacher. The SHOPMACHER team will continue to advise and support koffer24 for this purpose.