ENGBERS – NOT ONLY FLEXIBLE IN FASHION TRENDS

If you want to climb peaks in the mountains, you need solid and high-quality equipment. If you want to be in the sales peak regions of online trading, you need an experienced, competent and creative partner for eCommerce. Since 2006, outdoor and mountaineering enthusiasts have been able to find the equipment at Bergfreunde.de, one of Europe's leading online mountaineering outfitters, which has been growing rapidly for years. Engbers, a men's fashion retailer with 300 stores in Germany and Austria, has been in the online business since 2000. During the ongoing modernization, engbers is pursuing data-driven and requirement-oriented further development.
Engbers GmbH & Co. KG is a family business that has stood for high quality and service standards in men's fashion for over 70 years. At its headquarters in Gronau, Münsterland, and in more than 300 branches in Germany and Austria, the company currently employs more than 1,700 people to service a constantly growing customer base of around 2.3 million people.
In 2000, engbers entered the online retail market and can therefore be considered an e-commerce pioneer among German fashion retailers. Since 2010, engbers has relied on the expertise of the e-commerce specialist Shopmacher in online and today also multi-channel sales and has consistently followed its philosophy of continuous shop improvement with considerable success. The facts speak for themselves.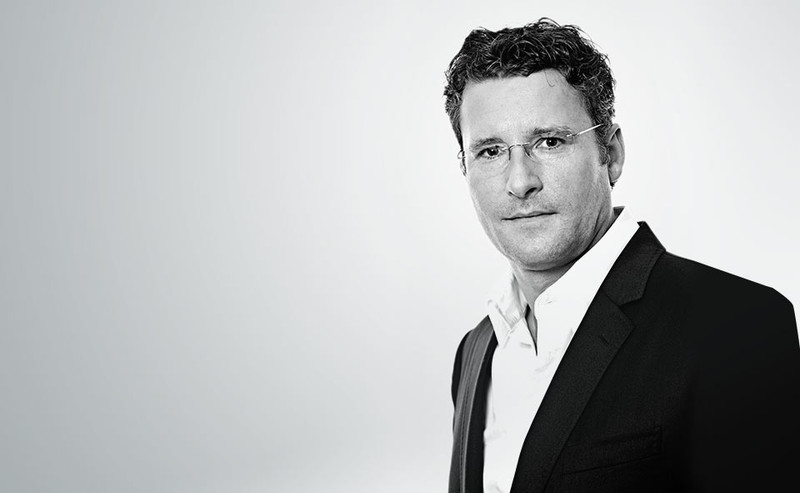 Bernd Bosch, Managing Director of Engbers GmbH & Co. KG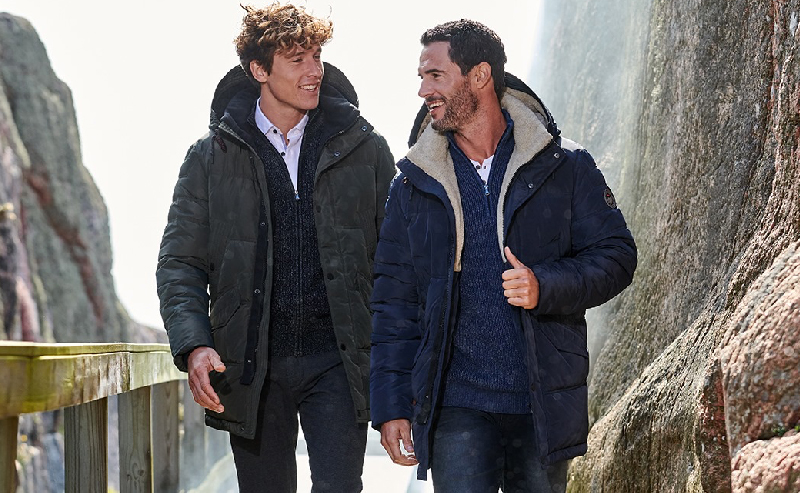 MODERN E-COMMERCE PLATFORM BASIS FOR CONTINUOUS GROWTH
"In 2010 we placed our online activities on a modern, developable e-commerce platform," says Bernd Bosch, Managing Director of engbers. "Since then, we have been working with Shopmacher, who not only provided us with a modern e-commerce platform, but have also been an important advisory companion in the continuous further development of our online activities ever since."
The technological basis behind the platform is the Oxid shop system for the checkout in combination with a Symfony front end, which is developed by Shopmacher, and the CommerceCockpit. The CommerceCockpit is a SaaS solution also developed by Shopmacher, which enables editors at engbers to edit large parts of the shop platform themselves without having to have in-depth technical knowledge or having to consult the agency for every change. This not only applies to images and text, but also to many other areas of the shop. The CommerceCockpit enables a high level of flexibility and manageability of the entire platform.
FLEXIBLE FURTHER DEVELOPMENT THANKS TO AGREED DEVELOPMENT RESOURCES
For the purpose of the continuous but at the same time flexible and requirement-oriented further development of the e-commerce platform, engbers follows a central recommendation of the Shopmacher.
This postulates no longer thinking and developing in projects. Rather, engbers secures development resources for one year at the end of each year on the basis of a rough, jointly developed plan.
Which topics are implemented within the framework of this quota is then prioritized and decided on a monthly basis. In this way, engbers can react flexibly to constantly changing market developments and also tackle new topics and trends with little lead time. The effort for planning that is often already obsolete by the time it is implemented is significantly reduced within the framework of this model and significantly more energy can flow into the ad hoc implementation of sub-projects.
SALES GROWTH, MOBILE OPTIMIZATION, VISIBILITY AND CHANNEL INTEGRATION

Since the start of the cooperation with Shopmacher, engbers has achieved double-digit annual sales growth in the online business. "Now, it's true to say that growth rates beyond ten percent are almost common in e-commerce", says Bernd Bosch. "However, especially in the highly competitive fashion sector, double-digit growth is not achieved through standing still, but only through agile further development of one's own services for online customers. And that is exactly what we do together with Shopmacher."
In the area of mobile commerce, which is becoming increasingly important, engbers has been able to significantly increase the share of mobile use in the engbers core brand from ten to thirty percent over the past two years. The mobile share of the engbers brands emilio adani and engbers xxl is currently almost 50 percent.
The SEO visibility of engbers has increased significantly since mid-2015 through numerous content-related measures as well as through the further development of the e-commerce platform and has almost doubled since then.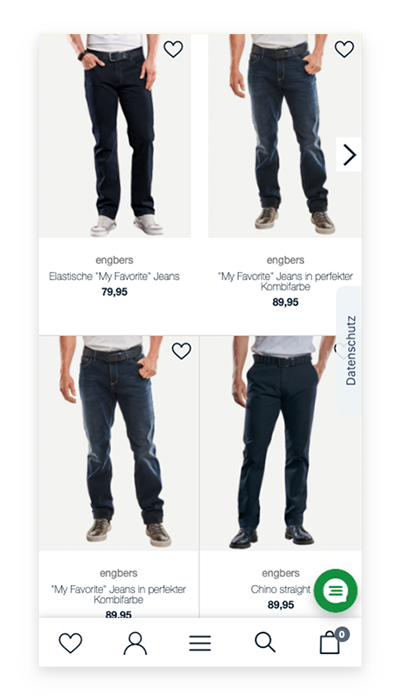 MULTICHANNEL DISTRIBUTION AND CROSSCHANNEL SERVICES ON THE AGENDA
True to the motto that an e-commerce platform is never really finished, innovations and further developments at engbers continue unabated. The further optimization of customer services from the cross-channel area such as click & reserve, which will be activated shortly, and further measures for even stronger dovetailing of stationary and digital sales channels are currently on the agenda. For this purpose, among other things, a new, flexible and high-service checkout system will be implemented. With this, customers can not only exchange the goods they ordered online in the branch, but also pay for them.
SHOP IMPROVEMENT STILL IN FOCUS AT ENGBERS
"We are very satisfied with the development of our e-commerce platform and our online business in recent years," summarizes Bernd Bosch. "But of course we know that the status at the beginning of 2018 will no longer meet the requirements at the end of 2018. We will therefore continue to work together with Shopmacher to further improve the functionalities and services for our customers in all areas.
And the exciting thing about e-commerce is that we don't yet know exactly what will be required in six or twelve months. Shopmacher's analytical and data-driven advice and philosophy of store improvement will hopefully help us there in concrete terms, as it has in previous years."