The Shopmacher find a way out of the e-commerce dilemma
A well-known picture from the booming e-commerce sector: online traders are irritated because the agency in charge is constantly making too few resources available. On the agency side, the teams groan under what feels like one fire brigade operation after the other with night shifts without end…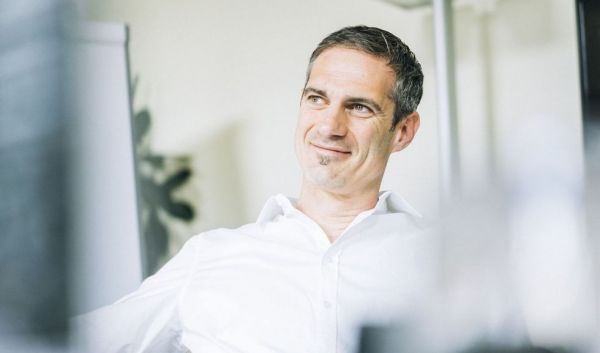 SHOPMACHER CEO André Roitzsch
… Sounds unhealthy and doesn't necessarily promise the best results? It's correct. The Shopmacher, specialists for enterprise e-commerce platforms from Gescher in Westphalia, are taking a different approach. And Shopmacher CEO André Roitzsch does not hesitate to play with unusually open cards when describing this path and also to provide insight into business results.
E-commerce is undoubtedly an extremely fast-moving industry. A truism? Yes, of couse. But this truism results in the central limiting factor for many retailers in e-commerce: They do not manage to keep up with the pace of the industry in concert with their agency.
Anyone who takes a look behind the scenes at the internal relationships between retailers and e-commerce agencies will quickly realize that caught in the traditionally structured day-to-day business, there are often too few fresh ideas. Agencies are permanently overloaded and therefore do not have sufficient resources to implement existing ideas quickly and effectively. In reality, the implementation is consequently not of the best quality and, above all, takes far too long. Hand on heart: Who doesn't know that?
THE BIG RELAUNCH IS NOT THE PERFECT ALL-PURPOSE WEAPON
In the online retailer-agency scenario described, platforms often age far too quickly. The effort involved in docking these back onto the market with its current requirements is regularly high. The solution is usually: a major relaunch every few years – what else is left if the entire platform no longer meets the requirements of the market? But such a relaunch often only manifests the problems that you want to eliminate with it. It takes a long time and costs a lot. Because of the concentrated effort, the agency immediately falls back on its back, only reacts, and the game, which was actually supposed to be over, starts all over again.
A WAY OUT OF THE DILEMMA: HOW SHOPMACHER DOES IT
In order to break the vicious circle described, which is bound to be ruinous for retailers in the long term, the shop makers have embarked on a new path that obviously works.
"We believe, and we have successfully implemented this, that agencies should radically reduce their customer portfolio and consistently focus all processes on the growth ambitions of a few customers," says André Roitzsch. Of course, this also means – and this hurts many a businessman in the agency management at first – that significantly fewer new customers are accepted. Of course, the Shopmacher also want to grow and therefore add three to five new customers to their portfolio every year. In the past, however, it was constantly more than ten per year. "But it's the same for us as it is for our customers," says Roitzsch. "Projects and growth must develop in parallel, otherwise it won't work".
SYMBIOTIC SUCCESS OF DEALERS AND AGENCIES
André Roitzsch calls this CommerceThinking. Another buzz word? Well, Shopmacher believe that when properly understood and put into action, it is much more. The philosophy behind this is that every employee, from the customer advisor to the developer to the accountant, aligns everything they do in every situation with the sales targets of the dealers they serve. CommerceThinking thus describes a symbiosis between retailer and agency. If the traders supported are successful, they can also invest in the further development of their platforms on a long-term basis. And only then does this business model work for the agency. She symbiotically links her own weal and woe with the success of her customers.
"This is a new dimension of cooperation and, everyone must be aware, a bold step for agencies. If the plan doesn't work out and, for whatever reason, retailers become less willing to continuously invest in the further development of their platforms, the agency is ultimately on the verge of collapse," says André Roitzsch, describing the risks.
THE MODEL MORE CLASS THAN MASS WORKS AT SHOPMACHER
The Shopmacher have been working with their customers in this way for two years now – and it seems to be working. They currently look after just 18 dealers with almost 80 employees. It used to be more than 50 customers.
"Our customers' needs increase the more they invest," says Shopmacher boss André Roitzsch, who developed and rolled out the concept. "Retailers such as the shoe store Zumnorde, Matratzen Concord, the furniture giant Schaffrath or comfort shoe innovator LaShoe started with comparatively simple shops and, together with us, have developed them into high-performance platforms over the past two years; Investments and sales always increasing in step with each other. There is no end in sight."
MARKETING TALK OR VERIFIABLE?
The balance of the Shopmacher bet is actually verifiable and impressive: Matratzen Concord has developed from a gray mouse in online trading to the multi-award-winning best shop 2018, startup LaShoe has exceeded all growth forecasts since its launch a good 18 months ago as a customer and Schaffrath is on board started in a pure showroom, which no longer only attracts regional customers with special offers, but now also generates significant national sales with selected product ranges.
"Every day we measure what works at our retailers and what doesn't," reveals Shopmacher Roitzsch. "We expand what works well, we discard or optimize everything else. In this way, we stay very close to the market and keep costs under control."
Excited by the joint success of its online activities, traditional shoe retailer Zumnorde is now going one step further. Together with the Shopmacher, Zumnorde has developed an in-store system to offer its customers digital services, multimedia seduction and an extended range in the shoe store on Prinzipalmarkt in Münster. Digitization of the PoS is what it is called in technical jargon – and Zumnorde is proud of it. Because solutions of this type and quality are currently only being tested by large corporations such as Karstadt or Metro. "But thanks to the impulses from our agency and the approach in small, manageable steps, we can now also offer this to our customers," reports Roitzsch.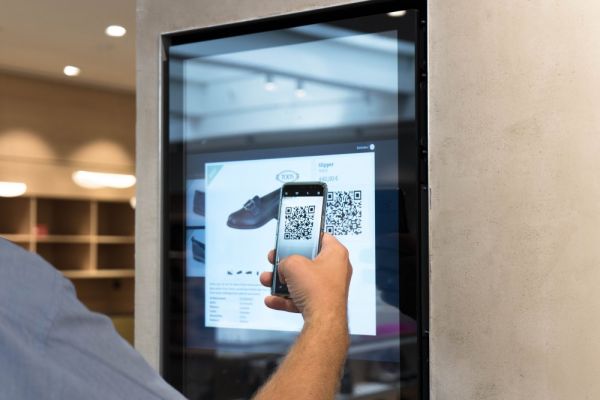 Speaking shop windows and interactive displays at Schuhhaus Zumnorde
ECONOMIC DEVELOPMENT OF THE AGENCY: CUSTOMER NUMBER HALVED – TURNOVER DOUBLED
For the retailer side, the shopmaker way seems to work. The examples show that. But what about the economic development of the agency? Doesn't the radical reduction in the number of customers necessarily mean a drop in sales?
"The opposite is the case," says André Roitzsch. "At the end of the past financial year, we were able to take stock of our progress. Roughly speaking, it looked like this: At that point in time, we had halved the number of our customers compared to the previous year and at the same time doubled our sales."
THE SHOPMACHER MODEL RADIATES IN THE B2B AREA
Word has gotten around about the success of Shopmacher customers. More inquiries are coming in than the organically growing agency can accept. Inquiries from the B2B environment are currently increasing and some B2B retailers such as Osram or Sonepar are now also working with the Shopmacher.
"We didn't used to be in this segment at all, but apparently we hit the nerve of the B2B requirements with our model," says Roitzsch. A new approach creates new perspectives.