Skins Cosmetics e-commerce platform online
The new e-commerce platform of the Dutch Skins Cosmetics, market leader for the sale of and advice on everything to do with exclusive, high-quality niche cosmetics and perfume brands, is now online and available to customers. The e-commerce specialists from Shopmacher from Gescher in Westphalia took over the development and implementation of the new e-commerce platform for the multi-channel retailer, which also operates stationary stores in the Netherlands, Belgium and South Africa, and completed it on schedule.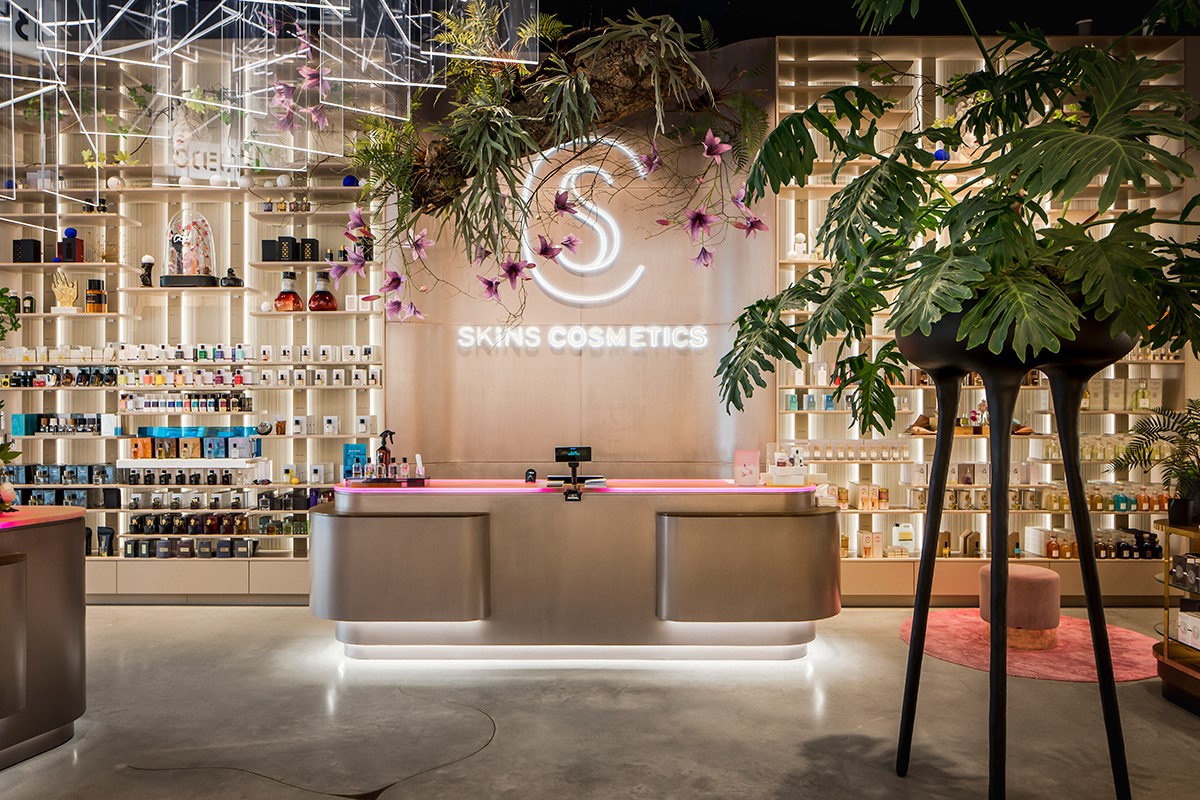 B2C SHOPS IN FIVE LANGUAGES
The Shopmacher have completely redesigned the Skins Cosmetics B2C shop in both the back and front ends. This means that all processes in the background are now state-of-the-art and the shop presents itself to customers in the visible interface in a fresh, modern, informative and tidy way.
The basis is the popular shop software Shopware in the Enterprise Edition. This platform enables the Skins team to edit content independently without any support from the agency in day-to-day business. After going live, the platform is now active in Dutch and English, the most important languages for Skins Cosmetics.
SHOPMACHER PHILOSOPHY "THINK BIG – START SMALL"
In this project, Skins Cosmetics follows the Shopmacher philosophy of "think big – start small" with subsequent continuous further development and will continue to do so. The new, modern commerce platform can now be used in a slim but fully functional version for the cosmetics retailer and is now being successively further developed.
The development of a B2B platform is also firmly planned and also commissioned, with which Skins Cosmetics wants to further expand its niche position and conquer another exciting market for itself. A planned core function of the B2B portal is the continuous online handling of the ordering and billing processes in business with the trading partners of Skins Cosmetics. In this way, the sales routes in the B2B segment will also be fully digitized. The result will be more efficient and service-oriented processes for trading partners. The Shopmacher are to map the processes required for this on the basis of Shopware's B2B suite. The corresponding requirements for the B2B platform have already been defined in detail in a joint workshop.
FOR THE PERIOD OF CORONA RESTRICTIONS, B2C HAS PRIORITY
In view of the current exceptional situation as a result of the corona pandemic, in which the vast majority of Skins Cosmetics stores and retail partners are closed, the priority in the near future will be the rapid further development of the B2C segment and the handling of the situation-related strong growth Traffic in online business. Thanks to the described Shopmacher procedures with small, efficient development steps and the scalability of the underlying Shopware technology, a flexible reaction to the current special situation is possible in a timely and appropriate manner.