Digitization of the PoS: collecting customer data
When digitizing the point of sale (PoS), most retailers proceed in the wrong order. Digitization-friendly retailers or their advisors often think primarily about what great, innovative services they can offer their customers at the PoS. That's nice, but there's always a latent risk that customers won't find it that great, that it won't make a significant contribution to increasing sales and that a lot of money will ultimately be wasted.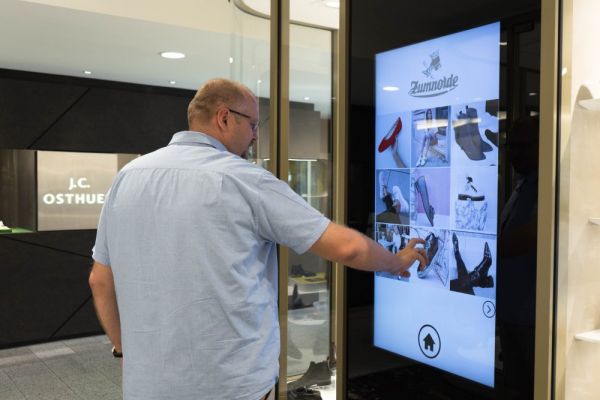 Touch panel from Zumnorde, Münster
However, digitization at the POS does not have to mean that I give the customer some digital gadget that he then plays around with but maybe doesn't buy anything. With this approach, dealers GIVE their customers additional information and services. It would be better if they would first COLLECT information about their customers, i.e. find out something and only offer the right services for their customers on this basis.
We in the online business are always amazed that the real gold of digitization, namely the information gained about customer behavior, often only plays a subordinate role in digitization ideas for stationary retail. In e-commerce, we can recognize customer wishes in the analytics: Which products are being searched for, which ones are viewed for how long, which ones are placed in the shopping cart? Which product staging leads to increased purchases, which does not? Based on these findings, we continue to develop online shops in a targeted manner and check the success of our measures.
At the PoS we gain much less information. As a rule, we don't find out the customer's name, we may know what he's buying, but not what he's not buying, where he drops out, how often he comes back and a lot more. And when the customer comes back after a certain time, we often don't know anything about them again and start from scratch.
Amazingly, the progressive digitization of the POS now offers numerous possibilities – including inexpensive ones that comply with data protection regulations – to collect and evaluate a lot of this information and use it to optimize the shopping experience. But hardly anyone does that. Instead, the implementation of virtual shopping worlds, 3D configurators or magic mirrors is being discussed.
Smaller retailers can't keep up. And then people like to say that they refuse to progress. In doing so, they act in a commercial manner: none of this has proven itself in a measurable way. Therefore, the expected benefit does not justify the comparatively high investment. As simple as that!
Interestingly enough, anyone who does not yet have an online shop has it easier in many respects. For bricks-and-mortar retailers who are already active online, it is important to link the online and offline worlds. Because that is undisputedly imminent: the complete merging of online and offline. And that doesn't mean the much-cited customer journey here, but the data and systems behind it.
SIMPLE AND CHEAP WAYS TO COLLECT DATA AT THE POS
Data acquisition at the PoS does not necessarily have to be expensive and technologically complex. One possibility, for example, is to chip clothing with RFID and then track its movement in the store. This is easy to implement, inexpensive and provides valuable information and answers to questions such as:
Which goods are often tried on but not bought? Which goods are taken into the cabin together?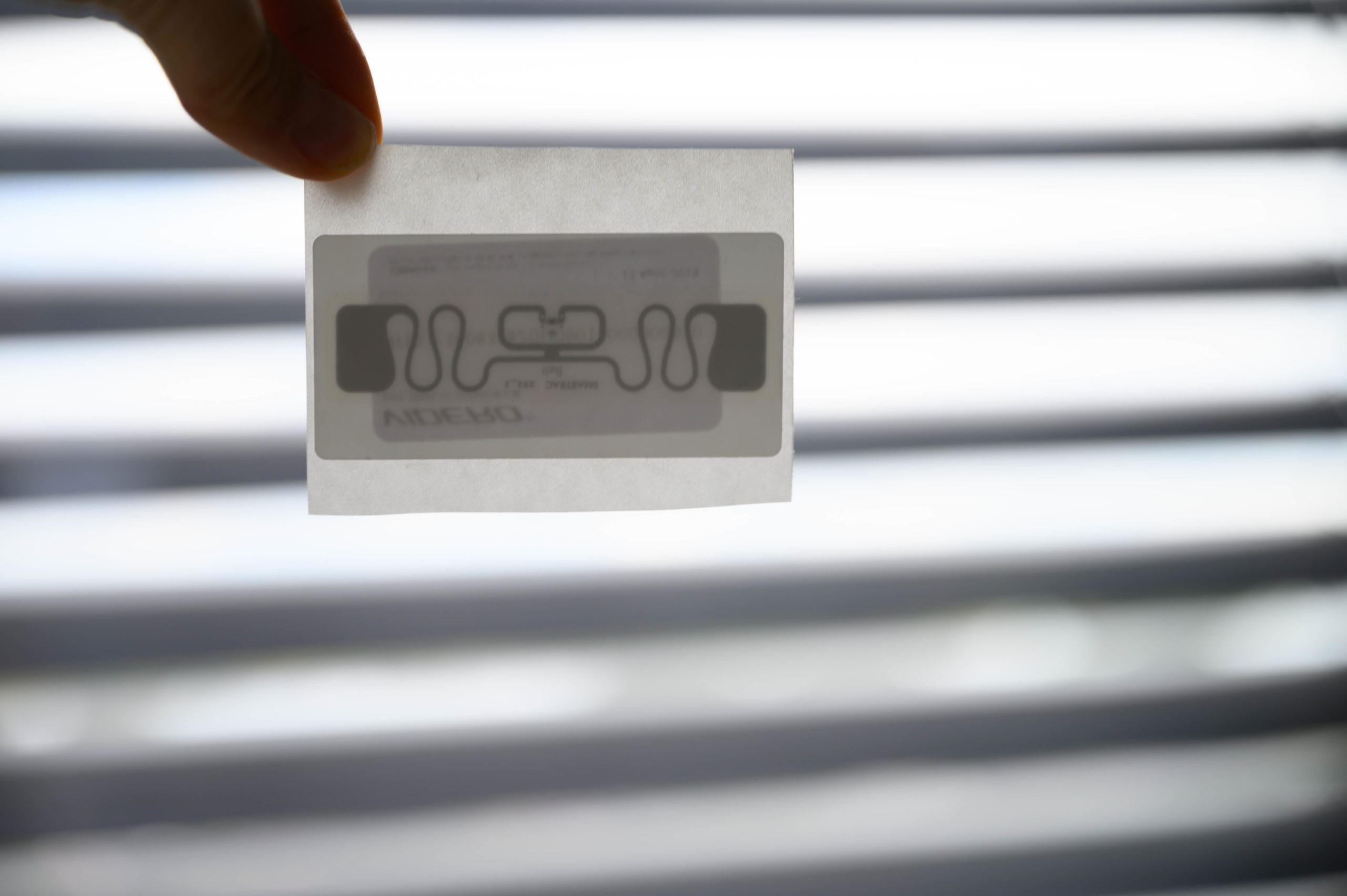 The answers to these questions provide valuable insights. For example, we found out from one customer that starting with pants sold entire outfits significantly better than starting with a shirt.
Similar insights can also be gained outside of the fashion industry – wherever goods are moved by the customer while he is considering a purchase. And in doing so, information about the customer is not even recorded, but only about the "performance", as we digitally say, of a shop. All of this can be done in compliance with data protection regulations.
The movements of visitors in the store can still be measured completely anonymously. For this purpose, appropriate sensors are simply attached at various points in the store, so that anonymous movement profiles are created and combined with the data of the moved products. In this way, the retailer receives answers to further questions that are important to him:
Where do people (surprisingly) never stop? Are there correlations to the tried on or otherwise moved products? Where do people often stop? Do we want that? Or should we change that? Are there correlations between staying in front of the shop window and moving certain products? How many abandoned carts occur when people wait too long at the checkout?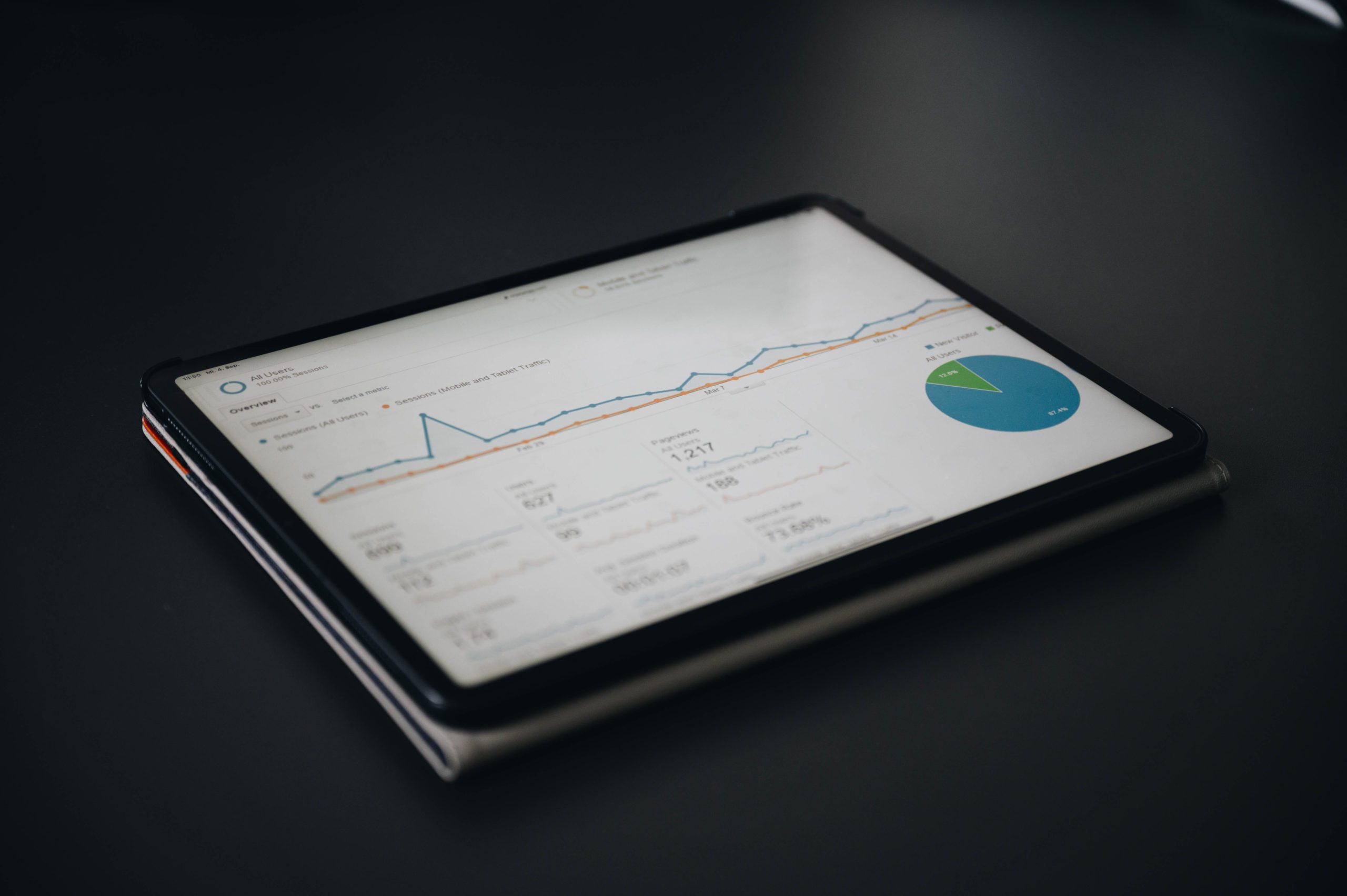 But of course, in addition to this anonymous data, retailers should and can also try to find out as much as possible about their customers. We simply have to ensure that customers give us this information voluntarily. They often do that online too, if it gives them added value.
Loyalty cards are a proven method here. If customers benefit from it, they have their card read when they make a purchase and we know who bought what and when. Anyone who also sells online must match this information with their online data in a customer account. That sounds complicated, but there are solutions for less than EUR 100 per month that enable such comprehensive evaluations.
Of course, it would be even better to be able to identify the customer before the purchase and to be able to include the information available about him in the consultation. The quick identification of the customer is also quite easy. I just have to encourage him to want it.
This can be done, for example, via an individualized discount code that he has received via newsletter or social media. An app that enables fast, contactless payment and saves customers from waiting at the checkout can also be used for individual identification if it is designed to be fair and transparent.
This is highly relevant for the retailer because we obviously need customer information such as dimensions, preferences, skin type, previous purchases for very individual advice and individual pricing. The basis for such information acquisition and processing must be a system into which the data flows, in which it is processed and made usable.
In the online shop this is the checkout and at the PoS this could be the cash register. Basically, retailers can use everything at the stationary PoS that I also need for an online shop, except – first of all – the front end, i.e. the page to click on.
Conversely, this means: The processes and tools for the digitization of the POS are already available, not rocket technology and therefore also affordable. All that is required on the part of the retailer is the willingness to use them in a targeted, sensible manner and in the right order, and to use them for their own success. That is solvable. You just have to do it.