Spring cleaning for gartenmoebel.de by SHOPMACHER
AH-Trading GmbH will modernize its popular online shops gartenmoebel.de and loungedreams.com in the coming months. Autumn and winter will be used to be even more modern, customer-friendly, service-oriented, fresh and sales-boosting at the beginning of the next gardening season in spring 2020. A thorough online spring cleaning takes place over the winter. AH-Trading commissioned the e-commerce experts from Shopmacher with the technological conversion of the online shops in the backend. Rose Digital Consulting will take care of the front-end strategy including the user experience.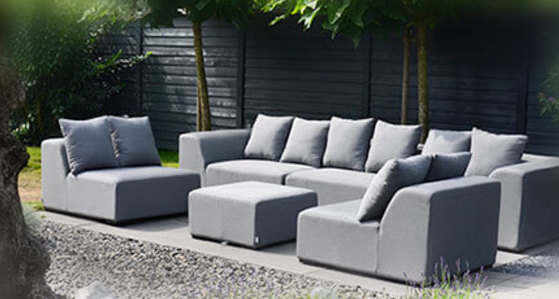 SHOPMACHER TRANSITION TO SHOPWARE 6
With the online shop gartenmoebel.de, AH-Trading GmbH has set itself the task of being THE Internet provider of garden furniture and garden accessories from a single source. With dynamic sales growth of more than 30 percent in the current year 2019 and foreseeable further growth in 2020, the shop is very well positioned among gardeners and the competition. In order to maintain this top position in the market in the future, the gartenmoebel.de platform and the sister shop loungedreams.com will be converted to Shopware 6 by the Oxid Shopmacher team. Shopware 6 is the brand new version of the popular shop software from Schöppingen.
"The Shopmacher have a lot of experience with both Oxid and Shopware and also have the expertise for the further development of online enterprise platforms in their DNA," says Birgit Holtermann, Managing Director of AH-Trading. "We are therefore convinced that we have strong partners for the reorganization of our shops in the Shopmacher and the team at Rose Digital Consulting, which has received numerous awards for its top-selling front ends."
STEP-BY-STEP CHANGE PLANNED
The two AH-Trading shops are heavily frequented and generate high sales. That applies to gartenmoebel.de even more than to loungedreams.com.
"We are very aware of our responsibility towards AH-Trading," says Shopmacher CEO André Roitzsch. "Because we are using Shopware 6, a highly modern but also completely new shop software, we suggested and decided together with AH-Trading to first migrate loungedreams.com to the new software. We will gain further valuable experience and carry out informative measurements. Based on the knowledge and experience gained in this way, we will then convert the flagship gartenmoebel.de to Shopware 6 in a second step."