Why revenue are a deceptive indicator of the success of an online shop
The future of digital commerce will be decided by players who plan their strategy in a strictly data-driven way. The e-commerce experts from ecom consulting and SHOPMACHER summarize which data retailers should keep an eye on at peak times such as Christmas, Valentine's Day or simply for marketing campaigns.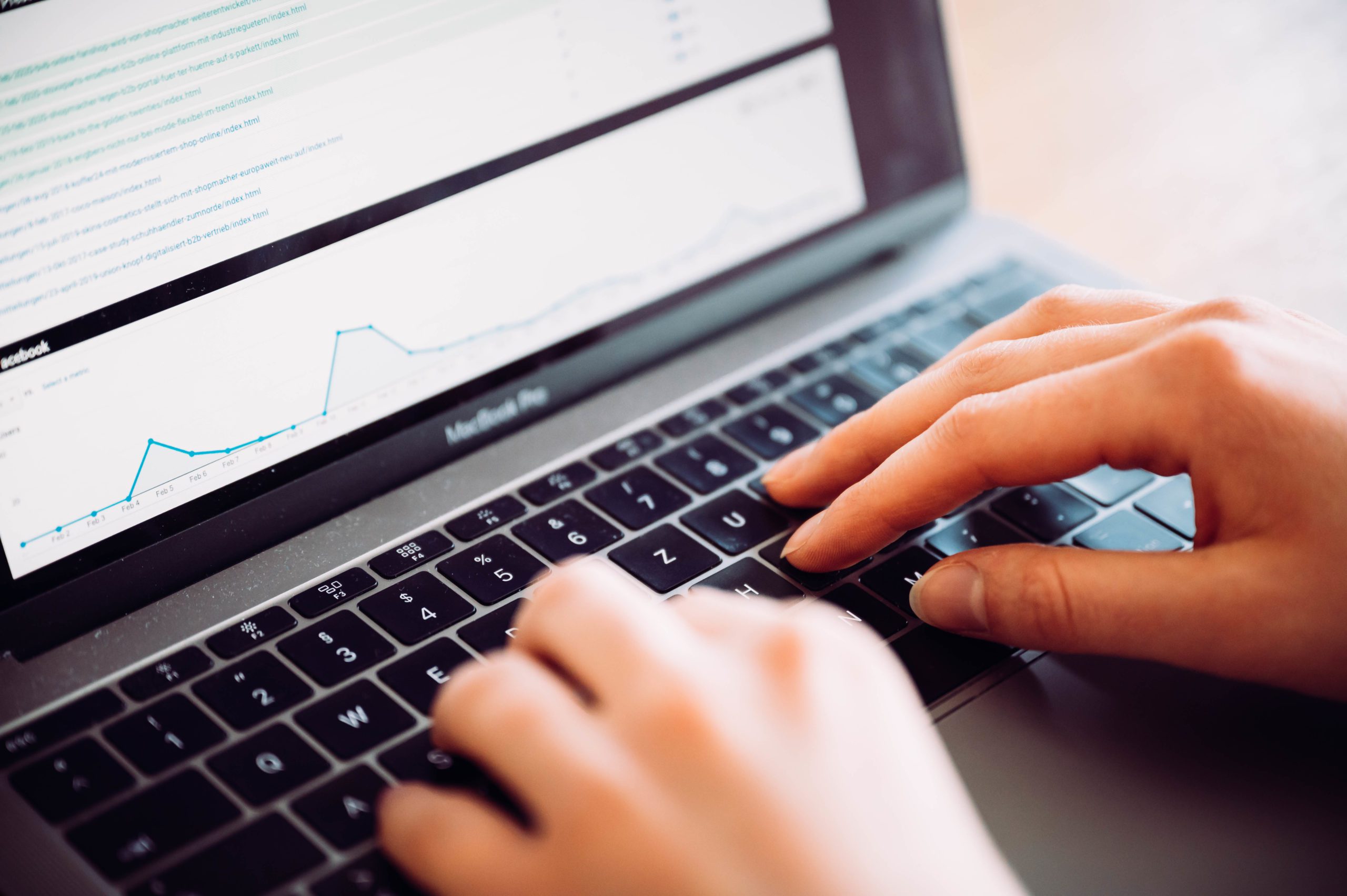 Measure every activity of your users in the web shop
Zalando reduced the number of its marketing employees years ago and hired data analysts for them. And the perfumery chain Douglas recently announced that it wants to make more data available to employees across the company in order to optimize the business. It is not only these examples that show that data competence is now separating the wheat from the chaff in digital trade. While the digital elite operates with high-end tools when it comes to data-driven business development, medium-sized companies as the backbone of the German economy often do not keep an adequate eye on their KPIs.
Oliver Lucas, owner of the e-commerce consultancy ecom consulting, and André Roitzsch, managing director of the e-commerce agency SHOPMACHER, jointly examine the importance of key performance indicators (KPI) in the web shop and in the organization. Companies need to consider six things when they are approaching peak phases such as Christmas, the next Valentine's Day or simply a planned marketing campaign.
1. Revenue is not a KPI for success
Sometimes the only numbers online retailers know when asked about their KPIs for success are sales and sales growth. But exactly this number has almost no significance for the success of an online shop. Because if you sold 10,000 mobile phone cases at a price of 4.99 euros on Black Friday, but which cost you 5.50 euros when you bought them, you achieved 49,900 euros in sales at this point, but lost 5,100 euros in the purchase alone. The same milkmaid math applies to revenue growth: there's no great feat in achieving 10 percent revenue growth by increasing ad spend by 100 percent. The more exciting question is rather: Is the turnover also profitable?
2. Measure every activity of your users in the web shop
If retailers collect user data in a structured way in their web shop, this is an important first step. However, these figures only become really meaningful when compared – for example with other campaigns or comparable periods from previous years. Nevertheless, traders should take the first step and measure various points using an analysis tool:
Does the user target group or user behavior deviate from the normal customer base, for example during the campaign period?
How do users move around the site?
What are they interested in?
Do they only add the advertised items to their shopping cart or do they buy multiple products?
How many use the search?
Are recommendations followed?
How many visitors actually convert to buyers – and later also to multiple buyers?
Does this match the average target group?
For follow-up actions, conclusions can be drawn from these observations. For example, you can place products where they get the most attention from users. Bundles of products can be put together because customers like to buy them together. It is also advisable to target new customer segments with advertising or to omit them in a targeted manner. Certain discount campaigns may appeal more to women than to male customers, which may also change the return rates.
3. Analyze shopping cart structures
A common phenomenon in marketing campaigns is that shopping cart structures change. While customers buy an average of three products per order from a retailer at normal times, shopping baskets quickly shrink to one-product orders in times of marketing campaigns. However, this also changes the cost structures per shipped product. Retailers should be aware of this effect and focus less on reduced individual items in campaigns than on marketing campaigns that maintain the existing product structure to some extent and offer an incentive to buy several products at once.
4. Keep track of your returns
Discount campaigns sometimes tempt bargain hunters to make spontaneous purchases, which they may later regret. Retailers should therefore also keep an eye on returns, especially during peak phases – and only reduce inventory items if they also have acceptable return rates. If the rate increases, it not only costs the trader profit. If you concentrate your capacities in outgoing goods due to the high volume of orders, you may have dead capital in your returns containers for a long time. The throughput times for the re-acceptance of goods are therefore also an important KPI, which many retailers still pay too little attention to.
A look at Zalando's quarterly figures shows which KPIs the digital giants use to measure success. These include, for example, the average number of orders per customer, the average shopping cart size per customer, the average customer acquisition costs or the so-called off-price sales in relation to total sales. This provides information about the proportion of products that are actually sold at the normal price without discounts. These are figures that the typical brick-and-mortar retailer usually does not know about their customers – neither in the branch nor on the Internet. Therefore, these numbers do not reflect the DNA of stationary retailers – but offline KPIs often lead to wrong conclusions for online business.
6. Align your organization with appropriate KPIs
If you are facing a peak in order volume, you should also be familiar with KPIs from the organization. Ideally, there are no backlogs in customer service or logistics before the peak that still needs to be cleared up. The entire organization should be subjected to a stress test before the peak, in which the order volume of one day simply has to be processed in two to four hours. This quickly shows where the bottlenecks are in the organization. Warehouse utilization can sometimes fluctuate between 90 and 100 percent at peak times, but only then. It shouldn't be 110 percent, however, because it dramatically slows down processing.
"The future of digital trade will be decided on a data-driven basis," explains SHOPMACHER Managing Director André Roitzsch. "That's why we're always surprised to hear in customer projects that many companies don't dedicate any employees to data analysis." Oliver Lucas from ecom consulting confirms the statement: "30 percent sales growth certainly looks good on the balance sheet or in front of the board", he states. "But if you really want to be successful, you have to compare the actual costs with the turnover. And in order to continuously improve these, the relevant KPIs must be continuously measured and analyzed."