Algolia is a technology partner that offers a modern search engine and recommendation system as a SaaS solution. The California-based company has practically created a solution through the use of artificial intelligence and machine learning that delivers particularly relevant results by combining search and personalization, thus demonstrably improving the conversion of e-commerce platforms. This technical basis of Algolia leads to the fact that search results permanently improve themselves. That's the kicker!
When did we become an algolia partner?
We are Algolia partner since 2020. When developing the technical architecture of the best-of-breed solution we put together and implemented for our client Sport 2000, we implemented Algolia as a solution for the first time. Since then, the system has been an integral part of our modular system.
Why did we choose algolia as a partner?
Like many of our key technology partners, Algolia is a member of the MACH Alliance(Microservice, API-driven, Cloud, Headless) and is therefore absolutely in step with us in terms of architecture philosophy.
In recent months, we have seen a trend toward specialization of the various components we use in a commerce stack – increasingly, complex requirements of store operators can no longer be best met by a monolithic commerce suite that includes an integrated search solution, for example. It is often advisable to combine specialized but independent services into a unified solution with a view to flexibility and possible future requirements.
For this approach, Algolia's solution is an ideal building block. This is because, as a SaaS solution, it can be integrated into practically any architecture via API and thus offers the best prerequisites for the best-of-breed approach.
What do we particularly appreciate about Algolia?
What particularly stands out: Algolia is simply insanely fast! This is due to the comprehensive query options that we use not only for search, but also for product, brand and blog lists, for example.
From a technical perspective, Algolia is particularly flexible due to its API approach – and the system continuously learns and improves itself through machine learning and artificial intelligence. And again, the benefits of AI are not limited to search – we can use it to optimize recommendations and product rankings.
From the customer's perspective, Algolia delivers results that are truly personalized – it doesn't simply match hits to a search term in a database, but integrates information about the searcher into the delivery of search results.
Not only that, but merchants can also use Algolia to strategically optimize the delivery of search results and optimize facets/filters or sort options themselves. Retailers can also use other factors such as the contribution margin or remaining stocks of the respective products to optimize the ranking.
This is our experience with algolia:
We are currently using Algolia with our customer ANWR with the platforms Sport2000 and schuhe.de. And we have also implemented Algolia at our customer Hirmer Eckerle in the course of a comprehensive flexibilization: eckerle.de has been using Algolia Search since November 2022. In total, we have thus implemented 3 complex best-of-breed e-commerce architectures since 2020 to date where we have used Algolia as a solution, with three more currently under construction.
We have now repeatedly connected Algolia to commercetools. To ensure that this works as smoothly as possible according to our and our customers' ideas and that the product data runs cleanly through the systems, we now have our own connector for matching product data, brand content and blog posts.
Darauf freuen wir uns in zukunft mit Algolia:
In our opinion, Algolia has found a good balance between customer-friendly stability and reliability on the one hand and the urgent need to permanently reinvent and develop itself in line with market requirements and with a view to technological innovations.
In the fall of 2022, Algolia secured additional specialist expertise through the acquisition of search.io and consolidated its leading position in the market. We are convinced that we have a very reliable technology partner in our portfolio here, with whom we will create first-class commerce solutions in the long term.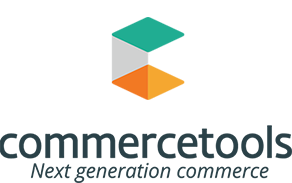 commercetools is a technology partner for headless store architectures, with which we realize particularly complex and variable requirements for an e-commerce platform.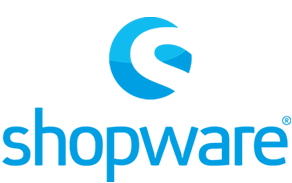 Shopware provides a very powerful open platform as a fully integrated e-commerce software that has been constantly evolving with the market requirements for more than 10 years.