Hygraph, formerly known as "GraphCMS", is a powerful content management system (CMS) that follows the headless philosophy – that is, the technical separation of front-end and back-end. The system is designed and developed API-first and can therefore be connected particularly well to complex IT architectures.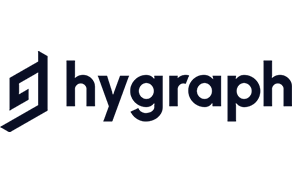 When did we become a
Hygraph partner

?
We are Hygraph partner since 2021.
When we designed the digital platform for Gamescom 2021 on behalf of Kölnmesse, we were faced with the challenge of setting up a best-of-breed architecture without using a commerce system.
Instead of the commerce component, our central challenge was that for the Gamescom digital platform, numerous exhibitors would like to maintain their new games independently and this had to be done intuitively without a lot of training. Accordingly, the CMS should have particular strengths in connectivity, as we wanted to link it to the composable Commercetools frontend (then called "Frontastic"). That's how we came to Hygraph (then called "Graph CMS"). The interaction between the two systems – and also between the technology partners behind them and us as implementers – worked so well and reliably that we realized Gamescom 2022 with exactly the same tech stack. And Gamescom 2023 is also currently being developed on this basis.
Why did we choose
Hygraph

as a partner?
In e-commerce, we have had recurring challenges for years to take into account the complex requirements of IT for commerce processes and data handling and the requirements of marketing for excellent, variable and easily maintainable content when setting up an e-commerce platform.
Through our collaboration with Hygraph at Gamescom, we found an exciting approach to this and finally used Hygraph for a best-of-breed commerce solution: The commerce platform sport2000.de for our customer ANWR Media Group is based on the Commercetools microservice solution on the commerce side, and the content is output via the headless Commercetools frontend.
And this architecture, which went live in fall 2021, is so convincing in daily business that it is also the basis for the upcoming relaunch of schuhe.de – ANWR's platform with the highest traffic and sales.
What do we particularly appreciate about
Hygraph

?
It's sooo important, so it may sound trite – but it really applies here for once, and we love it: In Hygraph, we have found a technology partner with whom we really work at eye level, solution-oriented, on the best possible solution for the customer. We pull together – and that's just fun! On the other hand, you have someone in the manufacturer support who knows his stuff and who wants to solve problems, and who doesn't cling to responsibilities. It's a question of attitude – and then everyone simply benefits from that.
And there's some badass KPI:
Hygraph enables hundreds of users with different requirements and permissions to work together on a large body of work. In large organizations with complex editorial workflows, this is worth its weight in gold.
The Hygraph API is particularly developer-friendly and is really easy and quick to connect to. Although Hygraph is specifically designed to meet requirements in the enterprise environment, some of our developers also use the system in smaller projects in private environments – simply because it is so convenient!
With Hygraph, developers can quickly deploy highly customized data and content structures. This makes the solution ideal for the realization of very individual requirements.
With this unique approach to external data sourcing, the platform creates many application possibilities that go beyond previous market solutions.
With Hygraph, we can target content, size tables, and blog content on the front end to improve the user experience.
This is our experience with
Hygraph

:
We are currently using Hygraph's solution for our customers Gamescom/Kölnmesse and ANWR Sport2000/schuhe.de. In total, we have implemented 4 e-commerce architectures since 2021 to date, where we have used Hygraph CMS as a solution.
That's what we look forward to in the future with
Hygraph

:
Through the new Federated Content Platform, Hygraph has pioneered a new era of composable architectures. The Federated Content Platform allows us to seamlessly combine and leverage content and data from multiple sources in real time in a single application.
Convenience in use is the key point: We can easily bundle content from multiple sources in Hygraph, connect the frontend – and then get all the content via a single API. If a data pot changes, we can simply adjust the connection from Hypgrah to another data pot, but we don't have to "touch" the code itself. That's how we imagine smart IT architecture – and we look forward to working that way.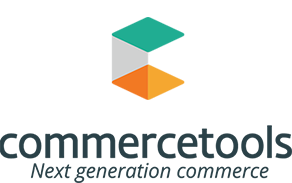 commercetools is a technology partner for headless store architectures, with which we realize particularly complex and variable requirements for an e-commerce platform.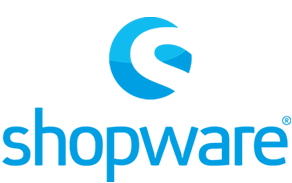 Shopware provides a very powerful open platform as a fully integrated e-commerce software that has been constantly evolving with the market requirements for more than 10 years.