SHOPMACHER JobShop wins the German Prize for Online Communication (dpok)
The SHOPMACHER JobShop continues to fill the trophy cabinet at the SHOPMACHER headquarters in Gescher. At the German Prize for Online Communication (dpok), the JobShop of the e-commerce specialists received the award for the best career website, leaving the offers of corporate giants such as Evonik and Bosch behind. After the Human Resources Excellence Award 2018 and the award #justmake from the business development agency Borken, the JobShop has already won the third award.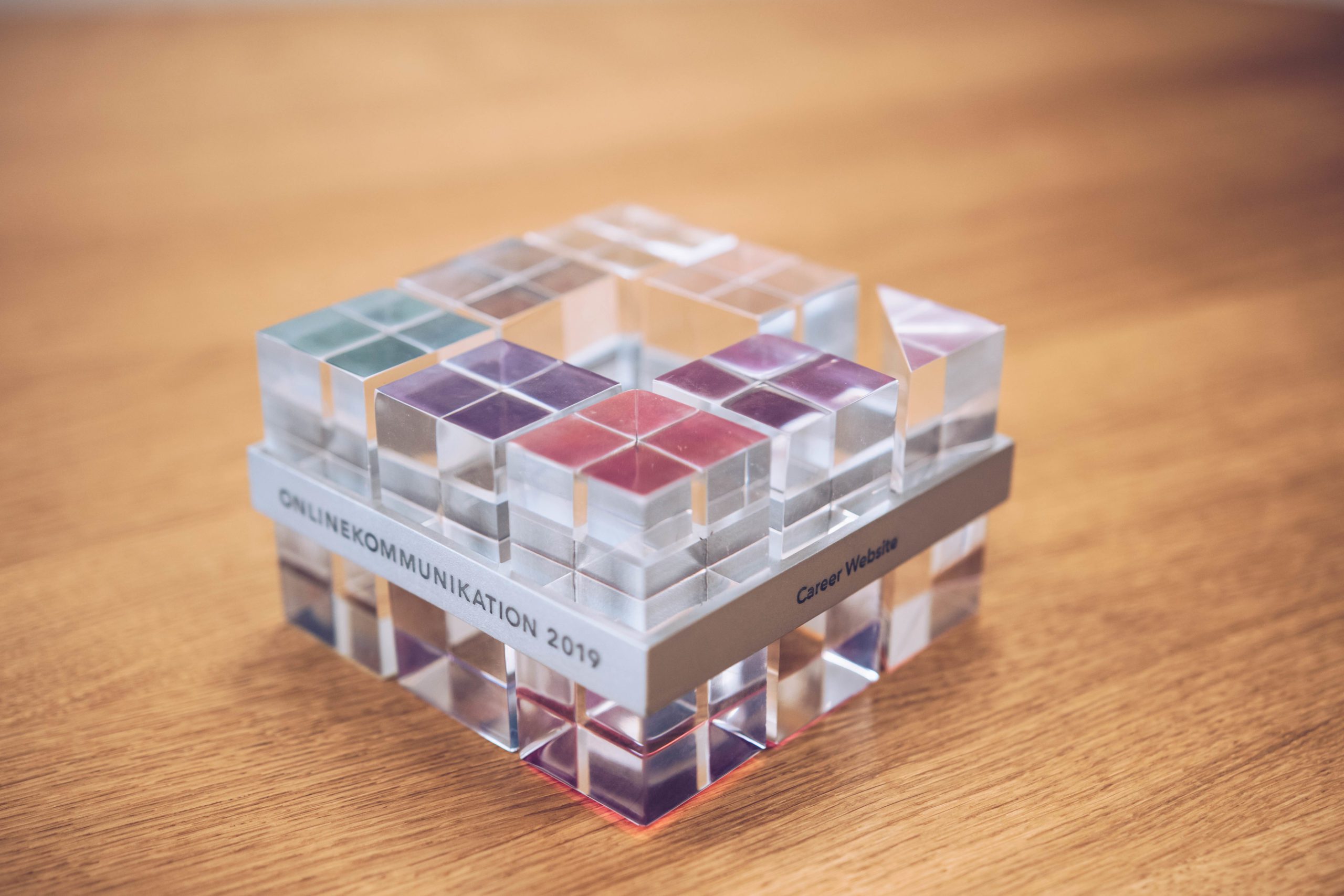 SHOPMACHER JobShop receives DPOK
This is how the SHOPMACHER JobShop works
In the JobShop, jobs are presented like t-shirts by models. The product becomes the job description, the job can be placed in the shopping cart. 'Buy now' means 'Apply now'. Other functions known from web shops can also be found in the JobShop: Product reviews are kununu ratings, there are various ways of sending CVs as payment methods – the link on the Xing profile is the instant transfer – anyone who applies by recommendation can enter a discount code. The applicant chat corresponds to the chat advisor and there is also the category "Sold out!" – here you will find old-fashioned working methods and rigid hierarchies.
The creative approach of presenting vacant jobs not on a conventional career website, but in a refreshingly different way in the form of an online store, comes from YeaHR!, an agency specializing in HR solutions in the digital age.
JobShop as an answer to challenges in human resources
In a strong labor market, especially in the field of digital jobs, Shopmacher are in tough competition for clever and creative minds. Accordingly, the challenge was to raise awareness of the company as an attractive employer among the target groups and thus increase the background noise in incoming (unsolicited) applications. If the implementation is successful, this is automatically accompanied by a reduction in recruiting costs.