Specialist retailer Winkels nominated for Best Retail Cases Award
OPTIMIZATION OF CUSTOMER LOYALTY THROUGH CROSS-CHANNEL AND AUTOMATED COMMUNICATION
Winkels is the specialist retailer for orthopedic shoes in Haltern am See. The movement experts are working on improving the movement of the customers in the long term – all according to the motto: walking. To run. Life. The specialist retailer has been nominated for the Best Retail Cases Award 2021 for optimizing customer loyalty through cross-channel and automated communication.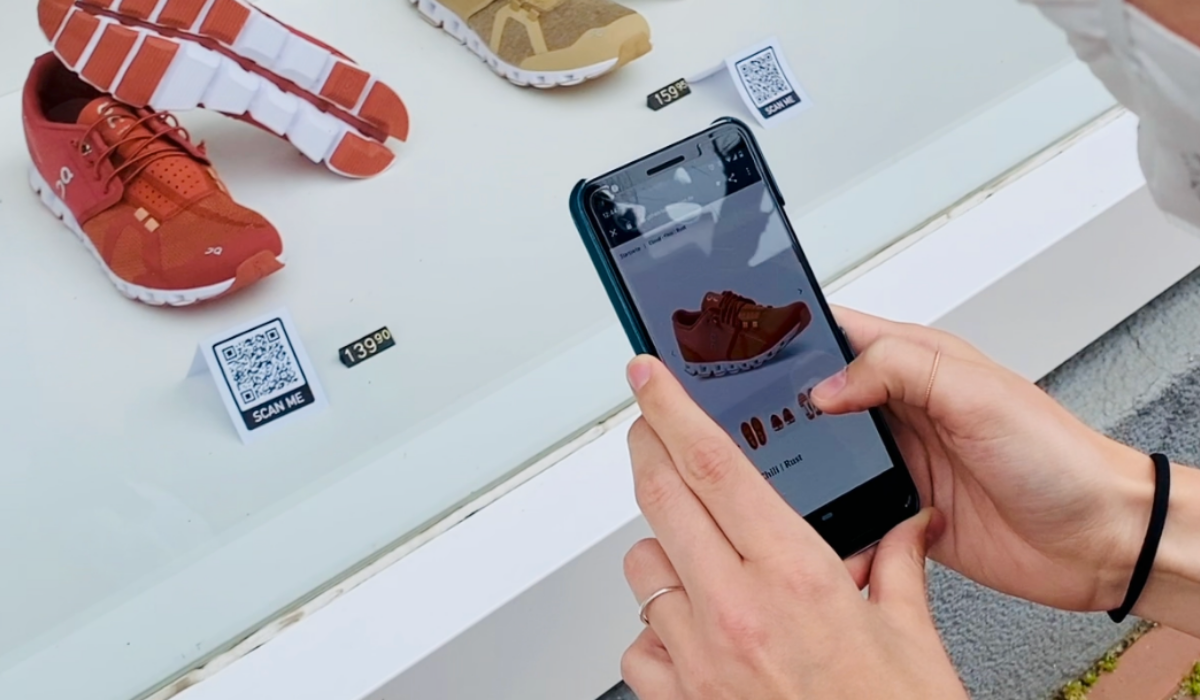 QR codes as a possibility for the integration of stationary and online trade.
In order to offer customers good expertise even during the Corona period, an online shop with Shopify was launched within ten days. There, customers can shop online or learn more about the services offered. In addition, the idea of an online shop window was implemented. Products in the shop window are marked with a QR code. Customers can find a shoe they like in the shop window directly in the online shop and thus conveniently shop at Winkels even after opening hours. To date, more than 2,500 transactions have already been processed via the shop.
An e-mail automation project was implemented to improve the networking of online and offline services for customers. After the inpatient consultation, customers receive targeted automated e-mails (SendinBlue) with further information and personalized exercises depending on their health needs and type of movement. Customers benefit digitally from the expert knowledge at Winkels even after a stationary consultation.
Through the quick and targeted use of Shopify and SendinBlue, it has been possible to strengthen and maintain contact with customers over the past year. E-mail automation offers customers real added value that goes far beyond advice and keeps Winkels in the minds of customers.
With the solution for newsletter automation introduced by Shopmacher, Winkels customers are now informed individually and according to their needs about additional services, upcoming appointments and helpful tips. This service also accompanies the customer after a running consultation or the purchase of a custom-made product and gives, for example, further tips or an indication of whether a new insole might be necessary. This customer-centric approach, tailored to the actual needs of the customer, ensures a stronger bond with the company and further optimization of the service level and also supports cross-selling & upselling.
Thanks to the automated e-mails, customer loyalty could be sustainably strengthened in a short time with a small budget and little development effort. Especially for stationary retailers, this was a clear added value in times of closed shops.
SendinBlue and Shopify Basic Plan
The solution, which essentially consists of the logical combination and selection of services, tools and rules as well as the interlocking of different systems, can also be replicated to other service providers and businesses – of course always depending on the system landscape.